In this edition of Regulatory Focus, Kroll's compliance experts round up key news and publications from the FCA during December 2021 and January and February 2022.
Russian Sanctions
New Prudential Regime
Interim chairs of FCA and PSR announced
FCA's role and priorities in enhancing UK's capital markets
FCA to initiate a "Pensions Dashboards"
The FCA has stopped a named UK advisory firm that advised on transfers from the British Steel Pension Scheme (BSPS) from disposing of assets without FCA permission.
FCA commences criminal proceedings in relation to Firm
FCA authorization application fees: new structure
FCA to review competition concerns in wholesale data markets
FCA supervisory flexibility on the short selling indicator
Chief Executive of FCA saddened by passing of Lord Myners
FCA to strengthen financial promotions rules to protect consumers
FCA approach to European firms operating in the UK
FCA publishes guidance consultation for firms who seek to limit their liabilities
FCA's competency and capability expectations of heads of compliance and Money Laundering Reporting Officers (MLRO) applicants
Direct Line Group CEO, Penny James, appointed as the FCA's Chair of its Practitioner Panel
Individual arrested for failing to provide key passwords for seized devices
Hot Topics
Russian Sanctions

As a result of events in Ukraine, the UK has announced a number of sanctions on Russia following the Prime Minister's statement to the House of Commons on 22 February 2022.

Firms are obliged to comply with the UK's new sanctions under the 2019 Russia (Sanctions) (EU Exit) Regulations. Guidance for this is available on the Foreign, Commonwealth & Development Office website and firms must meet their legal obligations as set out in the financial sanctions notices. All persons designated under the Russian sanctions regime are included on both the UK Sanctions List and the Office of Financial Sanctions Implementation's (OFSI) list of asset targets for financial sanctions obligations. Firms should screen against both of these lists.

The broadening of Russian sanctions and changing criteria for a "designated person" gives the UK the ability to impose financial sanctions on new targets at short notice. Companies must be able to respond to these changes appropriately.

The Financial Conduct Authority (FCA) has made clear its expectations of companies to have robust systems and controls to mitigate the risk of financial crime, and this includes compliance with sanctions obligations. Failure to do so could result in enforcement action by the regulator. In addition, the FCA wrote to a number of firms at the beginning of March about their expectations on complying with the sanctions' requirements, firms' systems and controls in this area and providing guidance on the UK's new Russian sanctions.

Firms must understand the sanctions risks posed by their business model, identify the areas of the business most exposed to Russian sanctions and ensure their sanctions control frameworks are compliant at all times.

We recommend that all firms review their clients and third parties against these sanctions lists. Firms should make sure that their due diligence is adequate, and the information held on clients—including directors, partners and beneficial owners—is up to date.

There is a requirement to notify the OFSI and FCA if you know or suspect that a breach of financial sanctions has occurred; that a person you are dealing with, either directly or indirectly, is a designated person; or if you hold any frozen assets.

We recommend that firms seek legal advice where there is any uncertainty. The FCA announcement can be found here.

New Prudential Regime

Many firms will be embedding the new prudential regime within their businesses and preparing to report to the FCA for the first time under MIFIDPRU. If you would like help in this area, please let your usual contact at Kroll know.


FCA Updates - February
Interim Chairs of FCA And PSR Announced

Sascha Cordonnier and Warren Radloff

Since Charles Randell announced he would step down from his roles as Chair of the FCA and Payment Systems Regulator (PSR) in spring 2022. The search for his replacement has been ongoing.
On 4 February 2022, it was announced that Richard Lloyd OBE will be acting as interim chair of the FCA from 1 June 2022, and Aidene Walsh will act as interim chair of the PSR from 1 April 2022.

Richard Lloyd OBE is currently the senior independent director of the FCA Board, and Aidene Walsh is a non-executive director of the PSR.

Both have expressed their gratitude for Charles Randell's chairmanship of the FCA and the PSR.

Read the full announcement here.

FCA's Role and Priorities in Enhancing UK's Capital Markets

Vishan Singh and Darragh Finn

Sarah Pritchard, the FCA's Executive Director of Markets, delivered a speech on the Future Regulatory Framework (FRF) consultation by HM Treasury and the regulator's priorities for capital markets. She also touched on the FCA's transformation plans and environmental, social and governance (ESG) issues.

The FRF consultation addresses how the financial services regulatory framework should adapt for the future and whole reflect the UK's new position outside of the European Union. The FRF consultation includes a proposal to transfer onshored legislation into the FCA Handbook whilst also providing an opportunity for a rulebook catered to the needs of the UK market. As part of the proposals, the FCA and the PRA will have a secondary objective based on growth and international competitiveness.

In secondary markets, the FCA is working to support the Wholesale Markets Review. These proposals include potential changes to commodities regime transparency in fixed income and derivative markets. The FCA will endeavor to ensure that the rules for capital markets support good outcomes for investors and market participants.

The FCA sees a major opportunity to improve rules applying to UK-domiciled funds and are committed to working with the government to support their UK Funds Regime Review. In addition, as part of becoming a data-led regulator, the FCA announced efforts to examine in detail the markets for trading data, benchmarks and credit rating data to understand whether a lack of competition may be causing harm to market participants.

The full speech can be read here.

FCA to Initiate a "Pensions Dashboards"

Kristian Sotiriou and Warren Radloff

The FCA has set out its plans to launch a pensions dashboard to allow and enable consumers to find and view all their pension savings in one place. This will include state, workplace and personal and the projected values of their pensions at retirement.

The FCA requests feedback regarding the pensions dashboard by 8 April 2022.

Sarah Pritchard, the Executive Director of Markets at the FCA, has expressed her excitement in being one of the organisations to be making a pensions dashboard a reality. She is working closely with the government to ensure that the launch goes smoothly, with the aim to make this an easier and more accessible experience for consumers.

Click here for the full article

Bank Of England, FCA, PRA And PSR Conduct 2021 Review of Memorandum of Understanding for Payment Systems in the UK

Sam Smith and Tom Bevan

The Bank of England (BoE), the Financial Conduct Authority (FCA), the Prudential Regulation Authority (PRA) and the Payment Systems Regulator (PSR) have a Memorandum of Understanding (MoU) that sets out the high-level framework that the authorities use to cooperate with one another in relation to payment systems in the UK. In 2021 the authorities carried out their sixth such review as required by the Financial Services (Banking Reform Act) 2013.

Overall, senior representatives at the FCA have concluded that the MoU is working well. The authorities have implemented several initiatives identified previously, such as the exchange of expertise, information and data. The authorities have also identified further opportunities to deepen cooperation and coordination. For example, continuing effective cross-authority coordination on reforms to payments legislation and further enhancing the sharing of information and data, which will be implemented over the coming year. In conducting this review, the authorities emphasized their ongoing commitment to working closely together on issues of common regulatory interest and avoiding duplication in their engagement with the industry.

To read the full article, click here.

The FCA Has Stopped a Named UK Advisory Firm That Advised on Transfers from the British Steel Pension Scheme (BSPS) From Disposing of Assets Without FCA Permission

Sascha Cordonnier and Amelie Snape

The FCA plans to consult on a redress scheme for the former members of the British Steel Pension Scheme in March 2022. The FCA previously sent a Dear CEO letter to firms that had advised on BSPS to inform them that they should not dispose of any assets and that they must maintain adequate financial resources.

The FCA is concerned that one named UK advisory firm has insufficient financial resources to pay potential redress claims to BSPS. The firm has prioritised paying dividends to shareholders over retaining assets that may be needed to fund the payment of redress claims.

The FCA has made clear that it will take action to prevent firms from disposing of assets that may be needed to pay redress claims. The FCA has highlighted its focus on those firms not meeting their expectations, especially those implementing arrangements to circumvent meeting their potential redress liabilities. Firms who have advised on BSPS transfers will be monitored by the FCA and action will be taken where necessary.

The full statement can be read here.


FCA Updates - January
FCA Commences Criminal Proceedings in Relation to Firm

Vishan Singh and Darragh Finn

The FCA has commenced criminal proceedings against two former directors under the Fraud Act 2006 and the Proceeds of Crime Act 2002. The individuals allegedly misrepresented to investors that their company was authorised and regulated by the FCA to operate as a peer-to-peer lender, knowing this was untrue.

In January 2018, the FCA asked the firm to cease conducting all regulated activities. The FCA alleges that shortly before the firm ceased trading, the two individuals—who are brothers—transferred funds to a separate entity. It is also alleged that they transferred sums that were suspected to be proceeds of the crime.

The firm in question is now in liquidation. The two brothers are due to appear at Westminster Magistrates Court on 26 January 2022.

To read the full article, click here.

FCA Authorization Application Fees: New Structure

Roma Patel and Matteo Basso

The FCA has restructured its authorization application fees effective from 24 January 2022. It announced that a new charge will be introduced for applications under the senior managers regime (SMR) and controlled functions for appointed representatives.

According to its policy statement, "Most of our application fees have not changed since our predecessor, the Financial Services Authority (FSA), introduced them nearly 20 years ago. Inflation has subsequently eroded their value, leaving authorized firms paying an increasing proportion of our processing costs for applications for authorisation through their periodic fees."

Under the new rules, there will be ten pricing categories for applicant firms, with prices ranging from £250 to £200,000. Fund managers and operators will fall under 'Category 6' and be subject to an application fee of £10,000 (twice the amount charged under the previous rules), while advisors, arrangers, dealers and brokers will be classified under 'Category 4' and remain subject to an authorization fee of £2,500.

To read the full, article click here.

To read the full policy statement, click here.

FCA to Review Competition Concerns in Wholesale Data Markets

Roma Patel and Warren Radloff

The FCA has announced two market studies will begin this summer that will investigate access to wholesale data due to concerns that limited competition in the markets for benchmarks and indices, credit ratings and trading data may increase costs for investors and affect investment decisions.

The studies will examine whether complex contracts for benchmarks and indices—which are used by market participants to track and evaluate asset prices and investment performance—prevent switching to better quality, cheaper alternatives.

Another market study will begin by the end of the year that will examine whether higher charges for access to credit ratings data is adding to investor costs and limiting new market entrants.

The FCA also plans on gathering further information on competition in the market for wholesale trading data. This data includes information relating to how many financial instruments are being traded, what people are prepared to pay for them and the price at which trades are executed.

Sheldon Mills, Executive Director, Consumers and Competition at the FCA, said:
"Access to wholesale data is really important for those who want to make investment decisions. Without it, they lack the information they need to make properly informed choices. Our Call for Input and planned market studies are intended to ensure that competition is working well, that information is available to market participants that want it, and that innovation is keeping up with market developments."

For more information, please click here.

FCA Supervisory Flexibility on the Short Selling Indicator

Sam Smith and Matteo Basso

The FCA is in the early stages of considering policy options for the UK MiFIR transaction reporting regime, including(but not limited to) the future of the short selling indicator. The regulator is therefore putting in place temporary measures for the identification of a short sale (RTS 22, field 62) in transaction reports.

The FCA has received questions from firms regarding the requirement in Article 26(7) of UK MiFIR to correct errors and omissions in the short selling indicator field and resubmit affected transaction reports. Until the future of the short selling indicator field (for the purposes of the UK MiFIR transaction reporting regime) has been determined, the FCA confirmed that it will not take action against firms who do not meet these requirements, nor does it expect firms to report issues affecting the short selling indicator field via an errors and omissions notification form.

Please see the full article here.

Chief Executive of FCA Saddened by Passing of Lord Myners

Peter Timson and Alex Lander

Nikhil Rathi, Chief Executive of the FCA, expressed his condolences following the passing of businessman and former city minister Lord Paul Myners: "He always expressed his views frankly and in my most recent discussions with him he continued to be motivated by the need to ensure the integrity of the financial system."

To read the full article click here.

FCA To Strengthen Financial Promotions Rules to Protect Consumers

Tom Bevan and Warren Radloff

The FCA has proposed a significant strengthening of its rules regarding how high-risk financial products are marketed. The regulator is taking this action in response to concerns about the ease and speed with which people can make high-risk investments.

A central element of the FCA's Consumer Investments Strategy, published in September 2021, is to give consumers the confidence to invest and reduce the number of people who are investing in high-risk products that are not aligned with their needs.

Under the proposed rules, the regulator would ensure firms that approve and communicate financial marketing possess the relevant expertise and understanding of the investments being offered, improve risk warnings on ads and ban incentives to invest, such as refer-a-friend bonuses. Those looking to make certain high-risk investments would also be asked more robust questions about their knowledge and investment experience.

The FCA's draft rules propose restrictions on the marketing of crypto assets, in preparation for the government bringing the promotion of these investments under the FCA's remit. When it does, the regulator plans to categorize qualifying crypto assets as 'Restricted Mass Market Investments,' meaning consumers would only be able to respond to crypto-asset financial promotions if they are classed as restricted, high-net-worth or sophisticated investors. Firms issuing such promotions would have to adhere to FCA rules, such as the requirement to be fair, clear and not misleading.

The FCA is inviting feedback on its proposals by 23 March 2022. It will consider all feedback before determining its final rules and, subject to the responses received, intends to confirm its final rules in summer 2022.

For more information, please click here.

FCA Approach to European Firms Operating in the UK

Kristian Sotiriou and Matteo Basso

The temporary permissions regime (TPR) was introduced to allow European firms operating in the UK before Brexit to continue to do so for a limited period of time while seeking full FCA authorization.

The FCA has made it clear that firms may be removed from the TPR if they miss their authorization "landing slot," do not respond to mandatory information requests, have no intention to apply for authorization or if their application is refused. The FCA has already taken action against four firms that failed to respond to mandatory information requests by cancelling their temporary permissions.

The FCA Executive Director of Authorizations has said, "We expect firms operating under the regime to be responsive to our requests for information, and that are coherent in their business planning. We will continue to act against firms that fail to meet our standards."

Click here for the full article.


FCA Publishes Guidance Consultation for Firms Who Seek to Limit Their Liabilities

Sascha Cordonnier and Darragh Finn

The FCA has seen an increase in regulated firms proposing schemes of arrangement under company and insolvency law and has published proposed guidance for firms seeking to use such measures to manage their liabilities.

The FCA warned firms that using this type of proposal—which benefits them to the detriment of their consumers—will result in the FCA opposing the proposals in court, and could lead to enforcement actions against firms or their senior management for misconduct.

The guidance consultation confirms that firms should inform the FCA if they are considering putting such schemes in place. The FCA will evaluate each proposal on a case-by-case basis. The FCA also notes it is unlikely to ever issue "letters of non-objection" in relation to a proposal by a firm to manage its liabilities.

The guidance consultation reminds firms that when managing liabilities, treating customers fairly and providing the best outcomes for customers are still their first responsibilities. This includes providing the maximum amount of funding possible to meet compensation claims by customers.

The consultation is open until 1 March 2022, and the FCA welcomes feedback before determining final guidance. Read the full FCA statement here.

FCA's Competency and Capability Expectations of Heads Of Compliance And Money Laundering Reporting Officers (MLRO) Applicants

Peter Timson and Matteo Basso

We have seen the regulator become more rigorous over recent years when approving compliance officers and money laundering reporting officers (MLROs). The FCA has recently stressed the importance of ensuring that Firms should have individuals in the compliance officer and MLRO roles who are capable of performing these roles.

The FCA noted four key areas of consideration:

Training
Firms should ensure individuals have completed relevant training courses prior to applying for approval and attend courses relevant to the firm's business.
Individuals should keep their knowledge of regulatory rules and expectations up to date by attending recent and up-to-date training
Attend courses of sufficient length and depth to gain knowledge to carry out their role.
Experience
Individuals need not have previously held compliance or MLRO positions, and previously holding the same or similar approved positions does not mean an applicant will be automatically approved.
Successful applicants can come from a range of backgrounds (e.g., lawyers, consultants, accountants). However, experience in a front-line role without other training and experience is often insufficient.
It can be appropriate for owners/chief executives to fulfill a compliance function in smaller firms. However, they must demonstrate relevant training and experience proportionate to their business.
Third-party support
While not necessary, support from third parties (such as consultants or lawyers) can be a helpful addition to the ongoing running of a compliance function. However, this cannot be the firm's only compliance resource. Having just third-party support is unlikely to mitigate a competency concern for compliance or MLRO candidate.
Capacity
While many firms will have a full-time person responsible for compliance and MLRO functions, smaller firms may have an individual who carries out these functions as well as other roles within it. The FCA expects this time commitment to be proportionate and will expect the individual to be independent of the client-facing side of the business.
Successful applicants will usually be working from the firm's principal place of business in the UK and are usually senior leaders within the business. Individuals who are not (such as external compliance consultants) are often unsuccessful in their application, as they may not have the incentives or authority required to be effective in these roles.
We recommend that firms ensure they consider these points thoroughly before submitting SMF16 and SMF17 applications to ensure that the applicant's competencies and capabilities are sufficient. Kroll can help to ensure that an individual's application is prepared in line with the above and provide any required training for prospective compliance officers and MLROs.
Please let your normal contact at Kroll know if you would like any assistance in this area.
Please find the full statement here.

Direct Line Group CEO, Penny James, Appointed as The FCA's Chair of its Practitioner Panel

Vishan Singh and Tom Bevan

Penny James, CEO of Direct Line Group, will succeed Paul Feeney, CEO of Quilter, as the Chair of the FCA's Practitioner Panel from 1 March 2022. Penny James has been a member of the Practitioner Panel since September 2020.

The Practitioner Panel is an independent statutory body tasked with providing input from the industry to help the FCA meet its statutory objectives. You can find out more about the Practitioner Panel here.

Charles Randall, the current FCA chair, thanked Paul Feeney for his contribution and welcomed the appointment of Penny James. Speaking on their appointment as Chair of the Panel, Penny James said:
"The Panel is an important forum for senior industry practitioners, spanning a range of sectors, to engage and use its expertise as a critical friend to support the FCA's work. I look forward to continuing to work with Panel colleagues, where our collective experience and insight can be called upon to help the FCA with its strategic and operational objectives."
The article can be read here.


FCA Updates - December
Individual Arrested for Failing to Provide Key Passwords for Seized Devices

Amelie Snape and Darragh Finn

The Greater Manchester Police arrested an individual at the FCA's request, following the individual's non-disclosure of key passwords for laptops and phones that had been seized from him under a warrant issued under s176 of the Financial Services & Markets Act 2000 in 2018. The individual was charged with failing to comply with a Statutory Notice issued under Section 49 Regulation of Investigatory Powers Act 2000. This case is notable since it is the first prosecution by the FCA for this offence.

The full press release can be read here.

If you are interested in any other Kroll services, please contact your Compliance Consultant who can arrange an introduction.

In addition to Financial Services Compliance and Regulation, Kroll offers a range of other solutions to help our clients stay ahead of complex demands related to risk, governance and growth including:

Valuation
Corporate Finance and Restructuring
Environmental, Social and Governance
If you are interested in any other Kroll services, please contact your Compliance Consultant who can arrange an introduction.
---
Jane Stoakes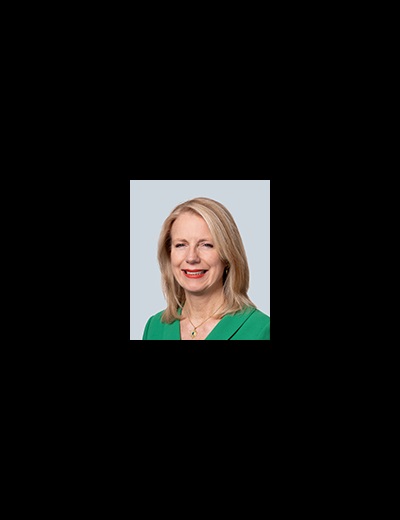 Financial Services Compliance and Regulation
London
Darragh Finn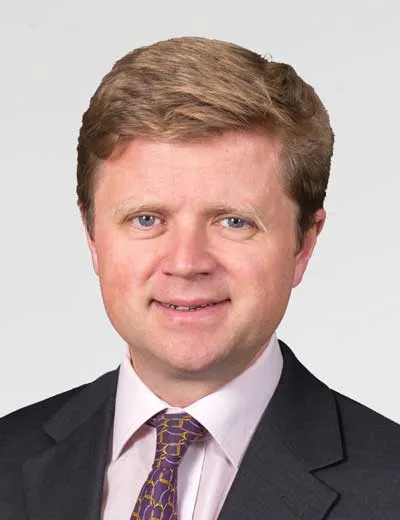 Financial Services Compliance and Regulation
London
Alex Lander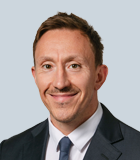 Financial Services Compliance and Regulation
London
---
Financial Services Compliance and Regulation
Financial Services Compliance and Regulation
End-to-end governance, advisory and monitorship solutions to detect, mitigate, drive efficiencies and remediate operational, legal, compliance and regulatory risk.
UK Compliance Services
UK Compliance Services
Comprehensive compliance and regulatory support for FCA authorized firms.
Return to top