Financial Services Compliance and Regulation
Financial Services Compliance and Regulation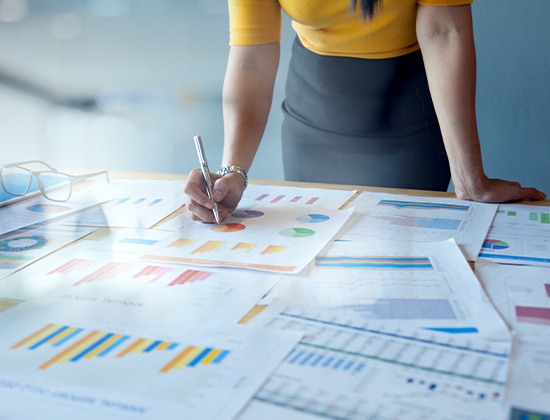 Financial Services Compliance and Regulation
Kroll's global team of recognized experts provides financial services clients with end-to-end compliance and regulatory services, working alongside you to minimize risks, drive efficiencies, and ensure compliance. We also operate regulatory platforms for private funds and UCITS clients through our UK-based hosted solution and Luxembourg- and Ireland-based management companies.
Financial services professionals engage our team for assistance at every stage of the business lifecycle for both domestic and cross-border jurisdictional assignments.
Local and global compliance expertise for the financial services industry.
Kroll's Financial Services Compliance and Regulation practice combines a financial services focus, real world experience, independence and a united global team to help clients:
Minimize risks related to compliance and regulation, from routine tasks to complex challenges

Drive efficiency by developing, implementing and managing tailored, risk-based programs

Mitigate fines and damages by identifying issues early and recommending proactive action

Stay compliant by intelligently navigating risks in a rapidly changing regulatory landscape

Start strong with regulatory authorization, registration and licensing and initial compliance setup

Meet objectives by delivering services responsibly, on time, within budget, and to quality standards
How We Help Clients
Financial services clients engage us to assist at every stage of the business lifecycle to meet regulatory requirements, mitigate risks and navigate the rapidly changing regulatory landscape.

Start-up
Authorization, licensing and registration
Design of governance, risk and compliance models
Compliance infrastructure including compliance manual, personnel, policies, procedures, systems and controls
FCA regulatory hosted solution
AIFM/UCITS management company
Business as Usual
Annual and independent regulatory and compliance-related reviews, independent assurance, health checks, and mock regulator examinations/audits
Long-term advisory relationships
Ongoing compliance monitoring and technical advice, as needed or on retainer
Regulatory reporting
Short- and long-term secondments, including compliance, risk and MLRO
Operational due diligence
Training
Technology and data insight solutions
Periods of Change
Regulatory change assignments
Remediation design and implementation support
M&A regulatory due diligence
Strategic advice on governance, risk and compliance operating models and frameworks
Times of Distress
Major remediation projects, including detailed file reviews
Regulator visit/inspection preparation and support
Regulator-appointed reviews such as Skilled Person reviews
Enforcement advice, support and remediation, before, during and after enforcement
Expert witness services
Our team has technical expertise in specialties including governance and individual accountability, conduct and culture, risk and compliance, financial crime (including AML and sanctions), capital markets (including market abuse and transaction reporting), ESG, client monies/assets, and operational and enterprise risk.
Our Unique Framework
With a deep pool of talent, our industry experts bring unrivalled experience and insight to our clients with advice that is tailored and relevant to their specific requirements and business.
/en/services/financial-services-compliance-and-regulation
/-/media/feature/services/financial-services-compliance-and-regulation/financial-services-compliance-and-regulation-desktop-banner.jpg
service

Global Regulatory Outlook 2021
Kroll analyzes data from senior decision-makers in financial services to provide insights into the current and future global regulatory landscape.
Due Diligence Insights
Learn the Best Practices in Fund Operations
SEC
The SEC Under the Biden Administration
REGULATORY/COMPLIANCE
Governance and Diversity
Due Diligence
Crypto Currency Due Diligence
Real Estate Advisory Group
Real Estate Valuation New Issues
Valuation
Overview of Valuation Regulatory Changes
Valuation
PE Valuation Updates
Cyber Risk
Effective Management of Cybersecurity Risks
LIBOR
Preparing for the LIBOR Transition