Financial Services Compliance and Regulation
Financial Services Compliance and Regulation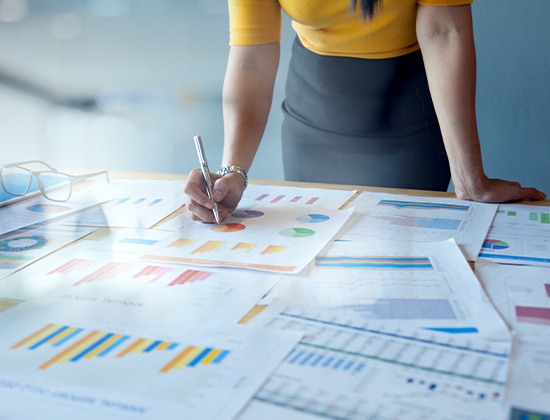 Financial Services Compliance and Regulation
Kroll's Financial Services Compliance and Regulation experts help a wide range of financial services firms identify, remediate and manage regulatory risk in their businesses. We operate globally, meeting our clients' diverse needs, wherever and whenever they arise.
Financial services professionals engage our team for assistance at every stage of the business lifecycle to meet regulatory requirements. Our team's extensive experience includes launching registered entities and providing ongoing compliance support.
Local and global compliance expertise for the financial services industry.
We deliver on time, within budget and to the highest quality standards, always striving to exceed expectations. We operate with a non-silo approach as one united team to offer a global solution to our clients, who value the clear communication and exemplary service they receive from the start.
Our approach is backed by our powerful team of compliance and regulatory consultants, who are experts in the financial services industry and well connected locally and globally. Our experts previously served in numerous capacities including former regulators, chief compliance officers and legal counsel. This diversity of experience proves critical when navigating our clients through complex regulatory matters.
Our global team operates seamlessly across jurisdictions to provide clients with cross-jurisdictional advice and integrated expertise. The powerful combination of our unique focus on financial services, team of industry recognized experts and "one team" approach allows clients to receive seamless service, relevant guidance and extensive insight to overcome the challenges they face.
Our Unique Framework
Providing a deep pool of talent, our industry experts bring unrivalled experience and insight to our clients so that our advice is tailored and relevant to specific requirements.
/en/services/financial-services-compliance-and-regulation
/-/media/feature/services/financial-services-compliance-and-regulation/financial-services-compliance-and-regulation-desktop-banner.jpg
service

Compliance Consulting
Financial services clients engage us to assist at every stage of the business lifecycle to meet regulatory requirements, mitigate risks and navigate the rapidly changing regulatory landscape. Our team's broad experience includes setting up firms and assisting with initial authorization or registration, as well as providing ongoing compliance support, cyber security advice and regulated funds services.
Ongoing Compliance Support
Registration and Authorization Services
Annual and Ongoing Reviews of Compliance Programs, Systems and Controls
Mock Regulatory Exams and Audits, Pre-enforcement and Supervisory Reviews Regulated Fund Services
Secondments
Prudential and ICAAP Advisory Services
Regulatory Reporting
Regulatory Consulting
Kroll provides specialist regulatory consulting services globally to clients across the financial services industry including banks, investment managers, brokers, trading venues, fund services, consumer credit firms and financial regulators.
Financial Crime, Anti-money Laundering, Sanctions
Regulatory Due Diligence
Governance, Risk and Compliance Reviews
Capital Markets Regulation
Client Assets (CASS)
Prudential Regulation
Conduct of Business
Regulatory Commissioned Reviews, Including FCA/PRA S.166 Skilled Person Reports
Expert Witness Reports
Training
Financial Services Compliance and Regulation Services
Global Regulatory Outlook 2021
Duff & Phelps analyzes data from senior decision-makers in financial services to provide insights into the current and future global regulatory landscape.
Due Diligence Insights
Learn the Best Practices in Fund Operations
SEC
The SEC Under the Biden Administration
REGULATORY/COMPLIANCE
Governance and Diversity
Due Diligence
Crypto Currency Due Diligence
Real Estate Advisory Group
Real Estate Valuation New Issues
Valuation
Overview of Valuation Regulatory Changes
Valuation
PE Valuation Updates
Cyber Risk
Effective Management of Cybersecurity Risks
LIBOR
Preparing for the LIBOR Transition