Notice Media Solutions
Market-leading team of media strategists providing customized digital and multimedia legal notice solutions.
Contact Us
Explore Notice Media Solutions
Kroll has the most experienced media team, with thousands of court-approved notice programs across all media channels globally.
Our campaigns are custom-designed to reach and motivate difficult-to-find audiences and are successful because we believe that all media is interconnected in the eyes of the consumer. We understand how to best weave analytics and behavioral insights together to reach intended audiences. Importantly, our campaigns are actively managed to ensure optimal results no matter the complexity, scale or time constraints.

Implemented more than 1,000 court-approved legal notice campaigns

Only notice expert to testify before congress

Only expert to work with CPSC to improve product recall campaigns

State and Federal in-court testimony experience
The changing regulatory landscape, shifting expectations of consumers, and increased scrutiny of the courts have driven the demand for a higher level of expertise and quality. These influences require subject matter experts, purpose-built systems and innovative strategies that are rooted in analytics, validated by third parties and highly defensible in court.
Our strategists and tacticians have many years of collective experience across all media silos. We also pay exceptionally close attention to brand safety, reputation and anti-fraud mitigation while ensuring the highest quality notice placement, response and engagement.
Our Services
Expert testimony
Media strategy consultation, planning and execution of legal notice programs
Target research including demographics and media use preference
Audience persona development and focus groups
Digital communication strategy and implementation
Influencer strategy and implementation
Media planning, negotiation, placement and measurement
Earned media and social media monitoring and measurement
Plain language message development
Creative development and production including broadcast
Brand safety and fraud management
Media attribution and website engagement
Recognized Leader in Class Action Notice Media
Our team relies on quantifiable analytics utilized in the advertising industry and embraced by the courts to help validate the percentage of potential claimants exposed to a notice program and the average number of times those individuals have an opportunity to view it. Our media experts can implement a notice program that achieves the broadest outreach, satisfies due process, complies with Federal Rule 23(c)(2) and stands up to judicial scrutiny. Learn more about our settlement administration services.
Setting the Standard in Restructuring Notice Plans
Our team has been recognized by the courts for continuously being at the forefront of modern notice practices in restructuring matters. We were the first to integrate both digital and social media to engage audiences in court-approved bankruptcy notice programs, including the use of Hollywood-style production and A-list actors, television, podcasts and social media influencers. We were also the first to use plain language for bar date notices with our work in the PG&E Corporation and Purdue Pharma bankruptcy matters. Learn more about our restructuring administration services.
Jeanne C. Finegan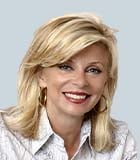 Jeanne C. Finegan
Managing Director and Head of Notice Media Solutions
Cecily Uhlfelder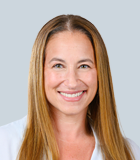 Cecily Uhlfelder
Media Director
Notice Media Solutions
Sunnyvale
---
Settlement Administration
Settlement Administration
Kroll is the leader in complex settlement administration providing end-to-end expertise for class actions, mass torts, and regulatory and government administrations.
Restructuring Administration
Restructuring Administration
End-to-end restructuring administration services provided by unrivaled experts and technology.
Mass Tort Bankruptcy Solutions
Mass Tort Bankruptcy Solutions
Market-leading claims and noticing agent solutions for the most complex mass tort Chapter 11 cases in history