Kroll Appoints New Leaders as Firm Continues Strategic Transformation
Read More
Government Solutions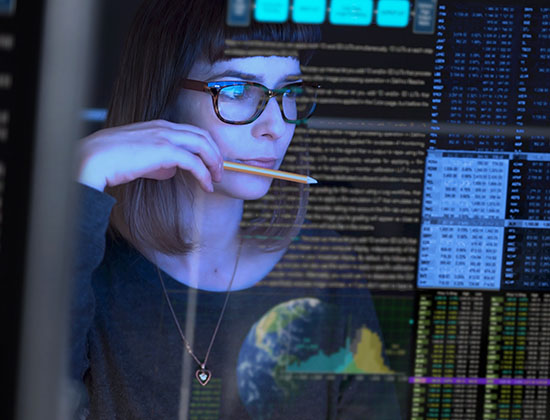 Government Solutions
Kroll Government Solutions is a recognized leader in providing a range of data-driven regulatory compliance services to U.S. state-agencies, including conducting unclaimed property examinations and implementing fraud detection and prevention solutions. We utilize our proprietary data analytics platform and experienced team of data scientists and subject matter experts to solve critical questions facing state agencies related to compliance, risk and transparency.
We provide state agencies with data-driven compliance and recovery solutions.
Our services include:
Data Analytics Solutions
Using proprietary algorithms, data analytics and AI-based matching and "entity resolution" technologies, we help government agencies and others identify and understand big data as it relates to a range of recoverable obligations. Along with our highly secure data infrastructure, we provide state clients and others with extensive big data cleansing, processing and integration technologies. We have received and securely processed raw data for over 1.5 billion individual customer accounts and transactions. As experts in intake and analysis of such large amounts of data from so many disparate systems, we have become world-class at "data wrangling"— transforming and mapping raw data into a format appropriate for downstream analytics. These capabilities can be applied to any project requiring the review and analysis of large volumes of data to make legal, regulatory or other determinations at scale.
Unclaimed Property Compliance and Government Agency Solutions
We provide state agencies with data-driven compliance and recovery solutions. Our core business includes conducting unclaimed property examinations of large companies on behalf of state unclaimed property programs. We currently work with 48 state jurisdictions in this area and have assisted in the identification and return of billions of dollars of previously unreported unclaimed funds. We also have extensive experience providing compliance services in other areas, including working with numerous revenue and insurance departments. Our compliance and recovery solutions combine data processing and analysis with in-depth forensic investigation and a deep understanding of relevant statutes, regulations and other applicable legal issues. We have also leveraged these capabilities to assist state agencies to bring thousands of small to medium-sized businesses into compliance with unclaimed property laws.
Fraud, Waste and Abuse Solutions
We leverage our technology, legal and forensic capabilities to help states identify and prevent fraudulent claims. We provide state unemployment insurance departments with turn-key fraud detection solutions.
We Support States with Three Core Capabilities
Advanced Technology: Big data and AI-based technologies for analyzing and processing massive amounts of data
Legal Expertise: Ability to navigate complex legal and regulatory issues and draft and negotiate collaborative agreements
Forensic Skills: Ability to analyze, quantify and verify large scale operational, financial and administrative data and information in connection with complex investigations in a variety of areas including fraud detection, compliance issues, financial irregularities and payment obligations
/en/services/government-solutions
/-/media/feature/services/government-solutions/kroll-government-solution-desktop-banner.jpg
service