Other Financial Reporting Services
As a large and diverse provider of regulatory expertise and methodologies, Kroll has the flexibility to offer a multitude of financial reporting services.
Contact Us
Duff & Phelps acquired Kroll in 2018 and unified under the Kroll brand in 2022.
In an era of regulatory change and dynamic business models, financial reporting services must be equipped to handle complex business issues down to the smallest detail.

Kroll creates valuation advisory strategies with an eye towards efficiency and a client's specific regulatory needs in mind. Kroll professionals offer qualified opinions on a wide array of regulatory requirements.

Other Financial Reporting Services include:
Valuation of guarantees under ASC 460

Valuation of the assets, liabilities and non-controlling interests of variable interest entities under ASC 810

Valuation of asset retirement obligations under ASC 410

Valuation of securities with dual characteristics under ASC 480

Warranty and Product Returns expense forecasting and best practices reviews

Estimation of deliverable selling price to support revenue recognition under ASC 606

ASC 605-25 and ASC 985 for arrangements with multiple deliverables

Fair Market Value measurements to support compliance with anti-kickback, pricing, tax, and other regulations
Paul Barnes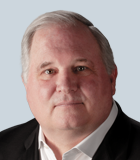 Paul Barnes
Vice Chairman, Valuation Advisory Services
Lynne Weber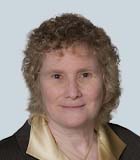 Lynne Weber
Managing Director
Valuation Advisory Services
Sunnyvale
---
Business Modelling and Analytics
Business Modelling and Analytics
Our Business Modelling and Analytics team supports clients' strategic decisions by providing robust quantitative solutions and delivering actionable insight from data.
Derivative Valuation and Share-Based Compensation
Derivative Valuation and Share-Based Compensation
Many securities issued in connection with share-based compensation or M&A transactions involve derivatives that require a valuation for financial reporting or tax purposes.
Fresh Start Accounting
Fresh Start Accounting
Valuation and accounting advice to assist companies in successfully emerging from bankruptcy.
Machinery and Equipment Valuation
Machinery and Equipment Valuation
Kroll offers experience, reliability and transparency in the valuation of machinery and equipment for virtually every industry.
Tax Valuation
Tax Valuation
Kroll specializes in tax valuation-related consulting.
Return to top