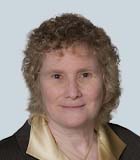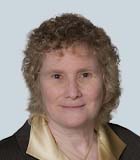 Lynne Weber
Managing Director
Dr. Lynne Weber is a managing director in the Silicon Valley office, in the Strategic Value Advisory practice. She has 35+ years of consulting experience, with expertise in financial projections, market analysis, market research, contingency valuation, statistics, data analytics, econometrics, forecasting, and risk assessment.
Lynne's strategic value advisory experience includes leading more than 200 engagements, often involving analysis of market entry, marketing, pricing, product development, product design, product line, distribution channel, bundling, partnering and/or business strategies. She leads OpenFraming strategy workshops and has helped clients evaluate strategic options and improve their strategy evaluation processes. She has led more than 200 market research studies, conducted throughout the United States, Canada, Europe and Asia.

Lynne also develops financial projections to support business and IP valuations and M&A transactions. She values contingencies for financial reporting purposes. She co-authored The Appraisal Foundation's guide entitled Valuation of Contingent Consideration, and has spoken at ASA, BVR, FEI, Warranty Chain Management and AGN conferences regarding the valuation of contingent consideration, assets and liabilities arising from contingencies, and warranties. Her commercial due diligence experience includes assessing the achievability of projected results, identifying hidden assumptions, and quantifying the impact of key uncertainties on future cash flows.

Lynne leads engagements to forecast demand, supply, usage, warranty expenses, product failure rates, foreign exchange rates, and manufacturing capacity. She assists clients with statistical sampling analyses for a wide variety of business needs, including estimation of unclaimed property liability, R&D tax credits, warranty expenses. She helps clients determine profitability by product line and optimally allocate resources to improve manufacturing and sales operations.

For litigation support, Lynne provides expert reports and testimony in complex commercial litigation cases. She has provided support on patent, contract, anti-trust, trademark, false advertising, and product liability disputes, serving as an expert regarding market research surveys, projections of lost or "but for" sales, market analyses, pricing, and statistical and econometric analyses.

Prior to joining Kroll, Lynne was a managing director at Standard & Poor's, a principal at PricewaterhouseCoopers LLP and a principal at Applied Decision Analysis, Inc.

Lynne received her Ph.D. in operations research and her Master's in statistics from Stanford University and her B.A. in math from Cornell University. She is a member of the American Marketing Association and the Institute for Operations Research and Management Sciences and an associate member of the American Bar Association.
---
Weber
/en/our-team/lynne-weber
/-/media/kroll-images/headshots/lynne-weber.jpg
people
{69686C52-C3A5-4F48-97D8-5546105882C4}
{746781D2-7596-4EA3-BB0D-61CC7AC16C05}
{09618BF9-309B-4194-9536-B265C3108D59}
{25E6230C-CF1B-43B0-9351-002C4ACE9A2E}
{DC5EA34F-FCDD-4C0A-8D9B-793D5BEC9E57}
{7F285D49-A1FE-4B8E-BAD6-D4709587B68F}
{2DEEE4D2-8278-4C50-B3FF-1563BB257804}