Business Modelling and Analytics
Our Business Modelling and Analytics team supports clients' strategic decisions by providing robust quantitative solutions and delivering actionable insight from data.
Duff & Phelps acquired Kroll in 2018 and unified under the Kroll brand in 2022.
Our team combines deep mathematical modelling and data expertise with commercial acumen and corporate finance experience. We are consummate quantitative problem solvers and cut through complexity to bring into focus the key issues.
We work collaboratively with clients to understand the business question and develop bespoke, user-friendly decision-making tools which gives them confidence in their understanding of the key drivers of risk and return.
We can add value across:
Buy-side and sell-side transactions
Financial planning and analysis
Working capital forecasting
Raising of debt and equity
Business optimisation
Restructuring
Management and bank reporting
Model Build
Our dedicated modelling professionals work collaboratively with clients to scope, design, build, test and hand over robust, user-friendly financial modelling solutions. Leveraging our global network, we bring together the right sector insight and technical skills to solve problems.
Our financial models support a wide range of decisions across the business agenda:
Financial planning and analysis
Business case
Transactions, both buy-side and sell-side
Raising of debt and equity
Restructuring and business optimisation
Business intelligence, management, bank and regulatory reporting
We can develop solutions in Excel, VBA and other technologies such as SQL, Alteryx and Power BI.
Model Review
Our independent model review service gives clients and their stakeholders confidence that the models and forecasts on which they are basing investment or other strategic decisions are robust and free from error.
Our review approach can be tailored to clients' specific requirements:
A full scope review that provides an opinion if the model is fit-for-purpose
A more tailored limited scope review where we provide our findings graded by severity
A review by a parallel build of a "black-box" system to confirm if it works as expected
Data Analytics
Increasingly businesses understand the value inherent in the data they hold and the potential it has to support their strategic and operational decision-making.
Our unique offering combines data science skills with a team with real-world commercial experience, so we understand the bigger picture and the data.
Descriptive Analytics
Descriptive analytics is the interpretation of historical data to better understand what has driven changes in a business. We can consolidate large and complex data sets, combining business data and other sources, to provide an intuitive way to explore and understand the drivers of value and risk in a business.
We work with sell-side and buy-side teams across the deal lifecycle to maximise value and minimise risk.
Prescriptive Analytics
We develop machine learning-enabled predictive analytics solutions to accurately forecast what will happen based on prior experience. This can be applied across an organisation to optimise decisions and reduce risk in judgemental areas:
Minimise churn by identifying customers who may leave and proactively engaging with them
Reduce credit risk by understanding the key drivers of default to predict individual customer risk
Design cost-effective customer contact strategies by targeting through preferred channels
Understand customer behaviour "clusters"
Automatically identify unusual transactions or behavior
Derivative Valuation and Share-Based Compensation
Derivative Valuation and Share-Based Compensation
Many securities issued in connection with share-based compensation or M&A transactions involve derivatives that require a valuation for financial reporting or tax purposes.
Fresh Start Accounting
Fresh Start Accounting
Valuation and accounting advice to assist companies in successfully emerging from bankruptcy.
Machinery and Equipment Valuation
Machinery and Equipment Valuation
Kroll offers experience, reliability and transparency in the valuation of machinery and equipment for virtually every industry.
Strategic Value Advisory
Strategic Value Advisory
Kroll helps clients enhance fundamental company value by optimizing their transaction, investment, growth and operational strategies.
Tax Valuation
Tax Valuation
Kroll specializes in tax valuation-related consulting.
Create Data-Driven Valuation Intelligence With the Private Equity and Credit Valuation Portal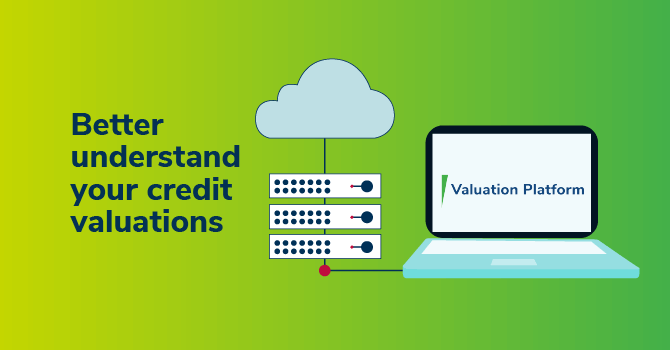 ---
Valuation demands and complexity are increasing. You need a valuation tool that quickly shows you risks & opportunities. With Kroll's new Private Equity & Credit Valuation Portal, you can simplify portfolio monitoring, get instant valuation results and leverage industry benchmarks.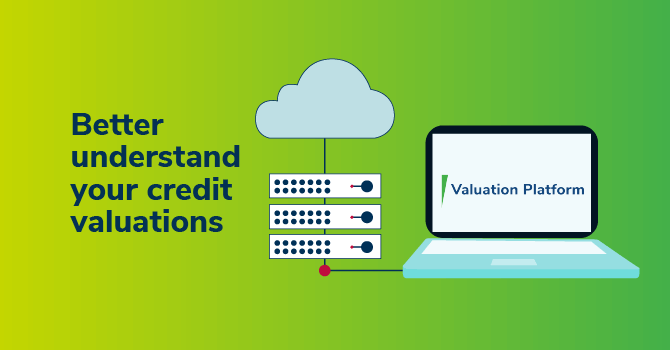 ---
Return to top