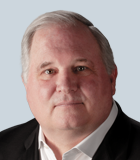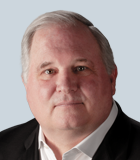 Paul Barnes
Vice Chairman, Valuation Advisory Services
Paul Barnes is the Vice Chairman of the Valuation Advisory Services practice. Paul has over 40 years of valuation and corporate finance experience.
In his most recent role, Paul served as President and global leader of the Valuation Advisory Services practice for 16 years, leading the firm's Financial Reporting and Tax Valuation; Alternative Asset Advisory, Transfer Pricing, Fixed Asset and Real Estate Valuation services.
Paul was also the head of the Office of Professional Practice for 10 years and led the firm's activities with regard to financial reporting and tax valuation technical issues and resolution. He also oversaw interactions with standard setters including the Financial Accounting Standards Board (FASB) and International Accounting Standards Board (IASB), regulators (U.S. Securities and Exchange Commission), Internal Revenue Service (IRS), public accounting firms and professional and industry associations.
Before joining Kroll (formerly Duff & Phelps) in 2005, Paul was a managing director with Standard & Poor's Corporate Value Consulting for four years. Previously, he was a valuation services partner at PricewaterhouseCoopers for 13 years.
Paul has extensive experience in the valuation of intangible assets and the valuation of closely held companies as well as subsidiaries, divisions and reporting units of public companies. He has prepared valuations for purposes of purchase price allocation; impairment testing; acquisition and divestiture pricing; fairness opinions; international, federal, and state tax planning; estate and gift tax planning; litigation involving shareholder disputes and breach of contract; bankruptcy; financing, etc. Paul has provided expert valuation testimony in U.S. District Courts and Court of Chancery of the State of Delaware.
Paul holds an M.B.A. in finance and a B.S. in industrial engineering from Lehigh University. He also is a certified public accountant.
---
Valuation
Valuation
Valuation of businesses, assets and alternative investments for financial reporting, tax and other purposes.
Valuation Services
Valuation Services
When companies require an objective and independent assessment of value, they look to Kroll.
Fixed Asset Advisory Services
Fixed Asset Advisory Services
Kroll provides clients the transparency they need by identifying, managing, and valuing their fixed assets.
Real Estate Advisory Group
Real Estate Advisory Group
Leading provider of real estate valuation and consulting for investments and transactions
Tax Services
Tax Services
Built upon the foundation of its renowned valuation business, Kroll's Tax Service practice follows a detailed and responsive approach to capturing value for clients.
Return to top