Security Services for Restructuring, Insolvency and Bankruptcy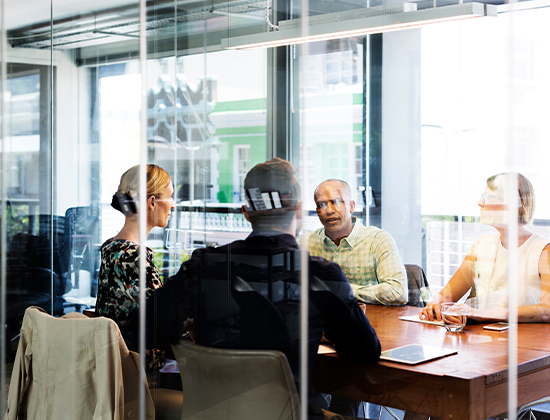 Kroll provides global security and crisis management support to corporations, advisory firms and law firms faced with implementing sensitive organizational changes, such as restructuring or insolvency. During these challenging times, Kroll enables clients to conduct operations with minimal disruption to their business and helps maintain the safety and security of staff and assets.
Restructuring and insolvency projects can provoke other issues, such as the safety of people, the need to protect assets and the securing of data and intellectual property. Kroll uses a holistic approach that addresses all aspects of your security and operational risks for the most robust protection. Because security risks are interconnected and ever evolving, count on Kroll for expert advice on the widest range of security services to manage organizational or individual risks.
/en/services/security-risk-management/specialized-security-services/security-services-restructuring-insolvency-bankruptcy
/-/media/feature/services/security-risk-management/security-support-services-desktop-banner.jpg
service
Threat Assessment
A threat assessment is often the first step to support corporate advisory and restructuring clients. This assessment covers potential threats to parties that may be viewed as responsible for the restructuring or insolvency activities, such as company leadership and advisory teams. The threat assessment may entail a review of the senior management teams' media and social media profiles to identify any physical or business-related threats. This can evolve into risk monitoring throughout the project, allowing us to track issues and identify trigger points to activate risk management activity.
Security Plan
A security plan is then provided which details actions or activities recommended to enable a safe and secure working environment and the protection of assets. This can be done dynamically prior to any business change or after an initial message is delivered to the workforce and stakeholders. The security plan provides risk management options and actions to the client business and its advisors, alongside the associated costs.
Kroll can remotely assess an organization's security posture before deployment to help inform our security plan in circumstances where this approach is required. Once deployed, Kroll conducts an updated assessment of the company's security measures, including physical, technical and operational procedures. This assessment allows Kroll to determine the safety of the working environment and security of the business information.
Security Management
Kroll's highly experienced security consultants are qualified to provide expert advice on various security events, including crisis management situations and threat management.
Crisis Management
Provision of security advice, from pre-planning to event execution, and then post-event risk management.
Threat Management
Our staff of former law enforcement, security and cyber security specialists can investigate threats and advise on controlled, confidential and systematic ways to respond.
Asset Protection
Deployment of resources to secure assets that may be vulnerable to theft or damage.
Executive Protection
Deployment of bodyguards, as needed, to deter adversaries and protect identified at-risk individuals who are vulnerable to physical attack, intimidation, media attention or unnecessary confrontations with crowds.
Safe Movement
Provision of drivers and vehicles to ensure the safe movement of clients between locations.
Security Response Teams
Provision of a safe exit after the message to the workforce is delivered, enabling the ability to respond to quick changing events that require a security response. This could include the facilitation of the safe removal of executives from the premises, the immediate securing of assets or the prevention of potential criminal behavior.
Technical Security Countermeasures (TSCM)
Search the executive areas of the premises for covert listening devices.
Cyber Security
To ensure internal and external cyber threats are mitigated, our cyber security specialists ensure communications are secure within the client's business. They ensure IT permissions and access are audited, managed and restricted where necessary, data is secured and IT systems are operating securely.
Security Risk Management Videos
Security Risk Management
Steve Palumbo – Challenges Faced by Retailers During Pandemic
What challenges are retailers facing while conducting business during the pandemic? Listen to our 2-minute security talk to find out how we can help.
Security Risk Management
Nick Doyle – Supply Chain Management
Hear insights on the steps involved in supply chain security risk management and ensure your supply chain is protected.
Security Risk Management
Jeff Kernohan – Return to Work Employee Training
2-minute security talk on return to work employee training.
Security Risk Management
Chris Berry – Office Reopening
2-minute security talk on office reopening's as COVID-19 allows.