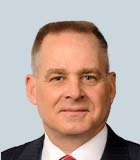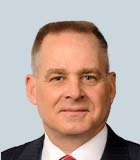 Timothy V. Horner
Senior Managing Director
Tim Horner is a senior managing director in the Enterprise Security Risk Management practice, based in the New York office.
Tim leverages more than four decades of security and law enforcement experience, specializing in security consulting, crisis management and investigations for Kroll's individual and corporate clientele.
Prior to joining Kroll, Tim had a distinguished 21-year career with the New York City Police Department (NYPD) retiring as a captain. During his tenure, he served in numerous commanding officer-level positions within the Intelligence, Detective, Internal Affairs, Community Affairs and Patrol Divisions of the NYPD. In these positions, he implemented security measures in response to credible threats against public officials, dignitaries and government properties, as well as coordinated protection details for high-profile dignitaries and New York City events.
Tim has coordinated a wide variety of criminal investigations, including highly confidential intelligence investigations, homicide investigations and white-collar crime investigations, involving local, state, federal and international law enforcement agencies. He has implemented proactive crime prevention, community outreach and crisis response strategies for the City of New York. Additionally, he managed the NYPD's security consulting division, providing expert security advice to government agencies, corporations and private individuals.
Tim's practice provides clients with comprehensive coverage for a myriad of security risks through the resources and services of our Security Consulting, Operational Security Services, Security Systems Design and Resilience Consulting teams. Tim brings to his clients a deep knowledge of the development, implementation and conduct of investigations, compliance programs, threat management, travel security and executive protection.
Tim received an MBA from Long Island University. He also holds a B.A. in business administration and management from Adelphi University. He went to the FBI National Academy in Virginia and took a Secret Service Law Enforcement Training Program in Washington, D.C.
Professional Experience
Security Consulting
Tim has provided security consulting for hundreds of Kroll's clients, ranging from large multinational corporations to private individuals. Tim has provided consulting services ranging from corporate master security plans to executive threat assessments for the CEOs of Fortune 100 companies. Additionally, he has an extensive private client practice through which he handles security issues for individuals and families.
Crisis Management
Tim has responded to corporations' crisis management needs around the world. These crises have included employee extractions in Lebanon and an emergency extraction of employees in São Paulo after a major demonstration. Tim also handled Kroll's corporate response to hurricanes Katrina and Ivan by placing security and emergency response personnel on the ground within days of the destruction from these natural disasters. Threat Management
Threat Management
Tim has handled a myriad of threats to clients in a systematic, controlled, confidential and secure manner. He investigates the source of the threat and advises the client on the most appropriate and effective form of response and resolution.
Executive Protection
Tim provided Kroll's immediate emergency response service to a major corporate client. Contacted on a Saturday afternoon after three employees' homes were fire-bombed the night before by activists, Tim coordinated a response consisting of crisis consulting, threat management, security consulting and executive protection. These same executive protection measures were provided the next day at over a dozen other corporate locations and continued 24 hours a day for over three months.
---
Enterprise Security Risk Management
Enterprise Security Risk Management
Kroll's Enterprise Security Risk Management practice provides expert guidance and advisory services to our global clientele as they navigate the most challenging and emerging security and threat-related issues.
Return to top