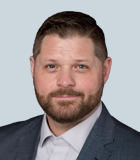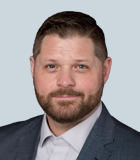 Tim Wenzel
Associate Managing Director
Tim Wenzel, CPP, is an associate managing director in the Enterprise Security Risk Management practice, based in Chicago. He leverages more than 20 years of security risk management and protective strategy experience in assisting fortune companies, ultra-high net worth families and government agencies with organizational design.
Prior to joining Kroll, Tim served as Head of Global Security Protective Intelligence, Technical Countermeasures at Meta (formerly Facebook). During his seven-year tenure, he designed the company's anti-eavesdropping, anti-corporate espionage and residential security programs. Before that, he held the title of Senior Security Project Manager at AS Solution, a provider of executive protection services. As a consultant with AS Solution, Tim built the programmatic infrastructure that supported the executive protection programs at Meta. He also built Meta's special security technology and tactics research lab. Tim has also worked on various projects for the U.S. Department of State.
Tim is a leadership columnist at Security Journal Americas and has been featured in the International Security Journal for his expertise on enterprise security risk management. He has also been featured in Security Management magazine and was profiled in 2022 in U.S. Veterans magazine.
He is a thought leader and sought-after speaker in the security, leadership and wellness industries. He speaks internationally on topics ranging from storytelling in business environments to the risk of corporate espionage. Tim has a passion for transforming the existing paradigms of leadership and risk management while creating organizational value through well-designed programs. He is widely recognized as a subject matter expert in enterprise security risk management (ESRM), and he helped lead the effort to codify it as the official risk doctrine within ASIS International as the Outreach & Education Lead on the ESRM Steering Committee. Further, in 2022, Tim was named a global influencer and thought leader in the security industry by IFSEC International.
Tim is a Certified Protection Professional (CPP) from ASIS International. In 2022, he became Executive Fellow at WiLD Leaders, specializing in Industrial-Organizational psychology, leadership, team development, and coaching. In 2009, he became a Certified Protection Specialist from Executive Security International, specializing in executive protection operations, strategy and management.
---
Enterprise Security Risk Management
Enterprise Security Risk Management
Kroll's Enterprise Security Risk Management practice provides expert guidance and advisory services to our global clientele as they navigate the most challenging and emerging security and threat-related issues.
Compliance and Regulation
Compliance and Regulation
End-to-end governance, advisory and monitorship solutions to detect, mitigate and remediate security, legal, compliance and regulatory risk.