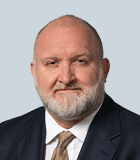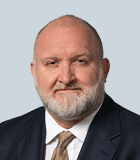 Nick Doyle
Managing Director and Regional Leader, EMEA and APAC
Nick Doyle is managing director and head of the EMEA and APAC Security Risk Management practice for Kroll, based in the London office. He advises clients on a range of security issues, from enterprise risk management for multi-sector organizations, crisis management, business continuity and evacuation planning and executive protection to surveillance support for investigations, technical security countermeasures and supports our cyber risk practice.
He also provides security support to corporate advisory and restructuring firms, and companies in the defence, legal, financial, manufacturing, energy and medical and pharmaceutical sectors. Nick has provided security and police related expert witness testimony and reports for arbitration cases heard in the English High Court in London and the International Arbitration Court in the Hague. Since joining Kroll, after serving with distinction in the military and law enforcement, Nick has project managed over 600 assignments in over 70 countries.
Prior to Kroll, Nick was an infantry soldier in the Grenadier Guards serving in the United Kingdom, Germany and Northern Ireland. He left the Army to become a police officer with the Metropolitan Police in 1989, where he spent the next 15 years serving in general policing and specialist operations roles. These included public order policing, counterterrorism, diplomatic protection, homicide investigations, theft, burglary and robbery investigations, anti-narcotics investigations and surveillance.
His experience led to service in SCO19, the Metropolitan Police Specialist Firearms Department, where he served in the armed response role. Nick received four commendations for bravery and investigative ability during his police career. From 2004-2007, Nick worked in the Middle East on several assignments, including providing close protection and security management services on a large water regeneration project, and was employed as the project security manager of a $500+ million oil exploration project. He managed, designed and implemented all security measures around the drilling sites, seismic operations, pipeline and central processing plant.
Nick received a MSc in security management from Portsmouth University. He is a Certified Cyber Risk Management Practitioner (CCRMP), a UK Level 3 National Certificate for Professional Investigators and a PRINCE2® Project Management Registered Practitioner. He is also a member of several professional organizations, including ASIS International, EPIC (Ex-Police Officers in Commerce) and the UK Security Institute.
---
Security Risk Management
Helping clients anticipate and respond to a myriad of facility and employee security challenges.
Security Consulting
Kroll's holistic security consulting services include current and emerging threat assessments, policy review and development, and master planning.
Resilience Consulting
Risk management is at the core of resilience, and for over 40 years, Kroll has been on the front lines managing risk for clients across diverse industries around the world.
Executive Protection
Kroll's executive protection specialists excel at protecting personnel from both harm and embarrassment, each presenting their own unique threat landscapes.
Threat Management
"Threat management" is a comprehensive process by which threats are received, investigated, assessed, researched and all mitigation and intervention options are carefully considered. Kroll specializes in the precise and carefully measured application of threat management principles to thwart your most compelling threat actors, while continuously maintaining control of your overall narrative.
Return to top