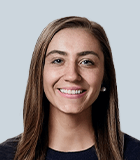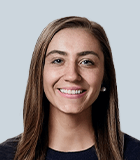 Emily A. Baum
Senior Manager, Chief of Staff
Emily Baum is a senior manager and Chief of Staff for the Enterprise Security Risk Management practice of Kroll, based in New York.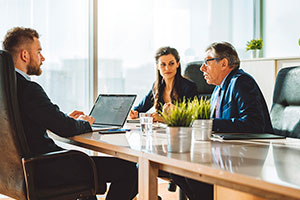 Emily has extensive knowledge of and experience in all aspects of large-scale comprehensive security programs, particularly master planning, risk and vulnerability assessments, systems design, threat management, policies and procedures and other operational security elements. Emily also has specialty knowledge of threat intelligence collection and analysis, the electronic systems lifecycle, the Committee on Foreign Investment in the United States (CFIUS) and the security considerations related to information protection. She has worked with clients in a multitude of industries, including government, critical infrastructure, financial services, healthcare, technology, education and hospitality, as well as places of worship and corporate and commercial facilities.
As a leading member of Kroll's Threat Management and Executive Protection Intelligence team, Emily's engineering mindset and workflow-driven approach has resulted in her rise to the forefront of the threat management industry. She leverages the power of collection and analytic tools, purpose-built technology and a thorough understanding of threat manifestation to determine risk implications. Emily's professional background includes experience in the development and engineering of complex physical security systems, ranging from solution design to implementation and service administration.
Prior to joining Kroll, Emily served as a systems sales engineer at Johnson Controls, Inc. She exceled at cultivating strong relationships with clients through her ability to present complex and technical information in a way that is understandable by all audiences. Through active communication and collaboration with project managers, she ensured projects were executed on time, within budget and in alignment with client expectations.
Emily received a B.S. in engineering and management with a minor in sustainable energy systems engineering from Clarkson University and is currently a Master of Business Administration (MBA) candidate at Boston University. Emily is a member of ASIS International, the Society of Women Engineers and Women in Security, NYC Chapter.
---
Enterprise Security Risk Management
Enterprise Security Risk Management
Kroll's Enterprise Security Risk Management practice provides expert guidance and advisory services to our global clientele as they navigate the most challenging and emerging security and threat-related issues.
Return to top