Regulatory, Accounting and Economics Disputes
Expert support across a wide range of disputes and advisory projects in heavily-regulated markets.
Contact us
Explore Regulatory Accounting Economics Disputes
Kroll's experts support companies, directors, investors, regulatory authorities, governments and their agencies worldwide in disputes related to fraud or potential breaches of rules and regulations.
Our team advises clients in the world's most heavily regulated markets, including financial services, energy, telecommunications and digital markets. We work on high-profile and complex cases involving taxation and transfer pricing, competition and antitrust laws, accounting standards and reporting issues, and securities regulations.
Kroll brings credibility for valuations and damages assessments, and a critical understanding of the laws, rules, regulations, industry standards and markets in question. Our leading experts regularly assess third-party valuations and provide independent and impeccably defensible assessments to establish liability or support estimations of damages. Our team also offers detailed financial, accounting and economic analyses, supported by sector knowledge and a deep familiarity with the applicable rules and standards.
We consult and provide independent expert testimony across forums and jurisdictions worldwide. We support disputes before government agencies, utility regulators, competition authorities and financial conduct authorities.
Kroll's multidisciplinary team brings together accountants, economists, former regulators and government officials, tax specialists and other industry experts. Together, they bring the expertise and experience to provide credible financial, economic, regulatory, sector and valuation advice and analyses that support clear, compelling conclusions and findings.
Get in touch with our regulatory, accounting and economics disputes experts.
Talk to a Kroll Expert
Kroll is ready to help. Explore our services further or speak to a Kroll expert today via our contact page.
Tasneem Azad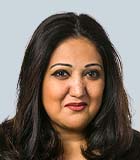 Tasneem Azad
Managing Director, Testifying Expert
Ann Gittleman
Ann Gittleman
Managing Director, Testifying Expert
---
Valuation
Valuation
Valuation of businesses, assets and alternative investments for financial reporting, tax and other purposes.
Cyber Risk
Cyber Risk
Incident response, digital forensics, breach notification, managed detection services, penetration testing, cyber assessments and advisory.
Compliance and Regulation
Compliance and Regulation
End-to-end governance, advisory and monitorship solutions to detect, mitigate and remediate security, legal, compliance and regulatory risk.
Corporate Finance and Restructuring
Corporate Finance and Restructuring
M&A advisory, restructuring and insolvency, debt advisory, strategic alternatives, transaction diligence and independent financial opinions.
Investigations and Disputes
Investigations and Disputes
World-wide expert services and tech-enabled advisory through all stages of diligence, forensic investigation, litigation, disputes and testimony.
Digital Technology Solutions
Digital Technology Solutions
Enriching our professional services, our integrated software platform helps clients discover, quantify and manage risk in the corporate and private capital market ecosystem.
Business Services
Business Services
Expert provider of complex administrative solutions for capital events globally. Our services include claims and noticing administration, debt restructuring and liability management services, agency and trustee services and more.
Environmental, Social and Governance
Environmental, Social and Governance
Advisory and technology solutions, including policies and procedures, screening and due diligence, disclosures and reporting and investigations, value creation, and monitoring.
Return to top