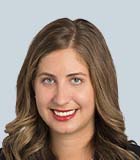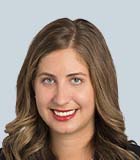 Katie Gosnell, CPA, CA, CFA, CBV is a director in the Expert Services, Investigations and Valuations practice, based in the Toronto office. She specializes in business valuations, damages quantification and litigation support services.
Katie has prepared and critiqued expert valuation and other reports quantifying financial loss/damages pursuant to a variety of litigation and dispute matters including breach of contract, shareholder disputes, expropriations, matrimonial disputes, corporate reorganizations and patent infringements.
Katie has worked with a broad client base, including public and private equity companies across a range of industries, including telecommunications, pharmaceuticals, oil and gas, manufacturing and consumer products.
Katie received a Bachelor of Commerce (Honours) from Queen's University. She obtained her CPA, CA designation, is a CFA charterholder and obtained her CBV designation after placing second in Canada on the 2017 membership qualification exam.
Previously, Katie spent several years providing audit and assurance services to public companies in the banking and capital markets sector.
---
Expert Services
Expert Services
Independent expert analysis, testimony, advice and investigations for complex disputes and projects.
Intellectual Property Disputes
Intellectual Property Disputes
Strategic consulting, valuation, damage quantification and expert testimony for IP-focused disputes.
Investigations and Disputes
Investigations and Disputes
World-wide expert services and tech-enabled advisory through all stages of diligence, forensic investigation, litigation, disputes and testimony.
Return to top