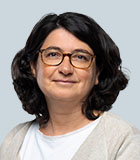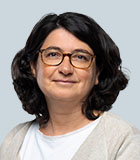 Fabienne Borde
Managing Director, Testifying Expert
Fabienne Borde is a managing director in the Expert Services practice, based in Paris. Fabienne leverages 25 years of experience in French court litigation, international arbitration (commercial and investment arbitration) and forensic investigations.
Prior to joining Kroll, Fabienne served as a forensic services partner at PwC in France and in the U.S., where she worked on expert witness cases and forensic investigations across a wide range of industry sectors, including aerospace and defence, hospitality, manufacturing, energy and utilities. She started her career in the external audit practice and joined forensic services in 1998 during a secondment in the U.S.
Fabienne has provided written and oral expert evidence in French and English (including cross examination) on loss, damages and other accounting or financial matters in a variety of cases (breach of contracts, post-acquisition disputes, anti-trust litigation, fraud-related disputes, and shareholder and joint venture disputes). She has also acted as an independent expert mainly in post-acquisition disputes, making determination of prices or earn-outs. She is also a French court-appointed expert (expert de justice) registered by the Versailles Court of Appeal.
Fabienne is a graduate from emlyon business school.
---
Expert Services
Expert Services
Independent expert analysis, testimony, advice and investigations for complex disputes and projects.
Return to top