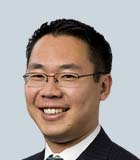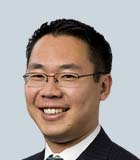 Alan Lee
Managing Director, Testifying Expert
Alan Lee, CPA, CA, CFA, CBV joined Kroll in 2010 and is a managing director in the Expert Services practice in the Toronto office. Alan has more than 15 years of valuation, disputes and transaction experience.
Alan's focus is in the mining and natural resource sectors. His clients include many of the world's largest mining and oil & gas companies, as well as many development stage companies, pension, private equity and hedge funds. Alan's engagements range from valuations of business, equities, illiquid debt, royalties, streaming arrangements, exploration assets, reserves, midstream and downstream assets, and loss quantification. Prior to joining Kroll, Alan was a partner with Cole & Partners, a Toronto-based valuation advisory firm.
He is a contributing author to various topics related to valuations featured in CA Magazine and Canadian Tax Journal and is a guest speaker on valuation topics at various conferences.
Alan received his BA and MAcc from the University of Waterloo. He is a member of the Canadian Venture Capital and Private Equity Association, the Canadian Institute of Mining, Metallurgy and Petroleum and is registered as a FINRA foreign associate.
---
Expert Services
Expert Services
Independent expert analysis, testimony, advice and investigations for complex disputes and projects.
Investigations and Disputes
Investigations and Disputes
World-wide expert services and tech-enabled advisory through all stages of diligence, forensic investigation, litigation, disputes and testimony.
Return to top