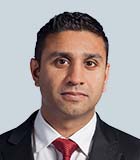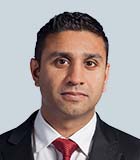 Obaid Kazmi
Managing Director, Testifying Expert
Obaid Kazmi is a managing director in the Dubai office, where he provides dispute advisory and investigation services to clients in a variety of industries. Obaid has more than 18 years of accounting experience and has been providing expert witness advice and conducting forensic investigations since 2004.
Obaid has given evidence in front of Omani Public Prosecution related to an investigation of fraud and misconduct, served as an independent expert in a dispute between shareholders of a real estate investment partnership, and has been appointed to a arbitration tribunal for a commercial dispute regarding a breach of contract.
Publications
"Businesses need not be overawed by legal disputes." The Gulf News.
"Expert Determinations Explained." Gulf Business Magazine.
"Navigating Related Party Relationships." Bloomberg Businessweek Middle East.

---
Kazmi
/en/our-team/obaid-kazmi
/-/media/kroll-images/headshots/obaid-kazmi.jpg
people
{16E5AC0A-9880-4134-884C-A2D7F1939978}
{DE563436-603A-4189-95C9-694668C73511}
{8F72293A-8F2E-4A71-919B-6F70C96E9322}
{DB723234-6127-4531-97F8-17237B9D3AD3}
{55013783-9455-4D36-882A-1D17F8D58889}
{C3CDFD67-9703-400A-B17E-118CE9D7E4AB}
{047C49DE-F44A-4E06-9DE8-782E565F291A}
{0517A987-4628-4F79-BEB4-894DB6FBF8BA}
{C6E677F2-B5B4-485D-AA0E-9FBAA922A793}
{123DA9E3-C43A-43ED-9B32-F3E6E92EC400}
{642ACBF7-B15D-49F5-8329-30430921EB04}
{C811D92E-614C-417A-AF4F-EB80E516C701}
{67E94D08-FE00-4B16-B70F-F5F93702EF22}
{6B18A490-2227-426A-A1D0-3836822E90EB}