Outsourced Security Director and Crisis Manager
At Kroll, we specialize in helping our clients navigate the most challenging organizational tasks. We deliver unparalleled value because of our top-tier personnel, verified processes and understanding of global marketplaces, threat environments and best practices. For decades, Kroll has been providing sound, actionable and reliable counsel to our clients for a variety of safety, security, protection and risk management matters.
Contact us
Explore Security Risk Management
Kroll's Security Directors and Crisis Managers can provide your organization with the senior leadership you need—whether full time, part time or on an as needed basis.
Does your organization need occasional expert security advice, senior-level guidance or security framework planning but don't want the additional headcount of a security director or chief security officer?
Are you concerned about bottom-line costs amidst unpredictable markets but still need senior-level guidance and strategic security planning?
Has your organization grown faster than you've been able to keep up organizationally and do you need additional expert security personnel?
Do you have a reliable security department but still need expert augmentation at times?
Are you undergoing restructuring or have a vacancy at the top of your security function and need impartial strategic guidance?
Do you have safety and security questions but don't know where to turn amidst regulatory and compliance requirements?
If you answered "yes" to any of the above, you should consider Kroll's Outsourced Security Director/Crisis Manager offerings.
One of Kroll's greatest strengths has always been delivering trusted guidance rooted in best practice and with the highest standards. Kroll's Outsourced Security Directors and Crisis Managers can assist with the following critical functions:
Sage counsel and senior-level strategic leadership in safety and security matters
Crisis Management
Emergency Action Planning and Preparedness
Business Continuity Planning
Security Master Planning/Framework Planning
Threat Management
Employee Wrongdoing Investigations
A Kroll Outsourced Security Director/Crisis Manager can be embedded within your organization for any duration of time, offering expert guidance through some of the most critical issues today and in the future. Kroll offers all the above services and access to expert personnel remotely via teleconference or video-teleconference.
Why Consider a Kroll Outsourced Security Director/Crisis Manager?
You will receive expert guidance from industry-leading personnel.
You will gain access to Kroll's global footprint, specialties and multi-sector problem solving.
You will gain a partner who is committed to understanding and working within the operational culture of your organization and working hard for your objectives.
You will likely save considerably on recruitment, onboarding and the overhead of direct-hire headcount.
You will have a flexible cancellation policy.
You pay Kroll only when you need us, not when you don't.
Whether part-time, full-time, long-term, short-term, in person or virtually, Kroll has a tailored and bespoke solution to fit your organization based on your short- and long-term objectives.
Case Study – Workplace Violence Management and Executive Protection
Kroll was engaged to provide executive protection for a multinational globally recognized brand when one of their employees exhibited warning signs and red flag behaviors indicating a potential for workplace violence. The employee had progressed through human resources (HR) processes for performance improvement and was counseled on their aggressive and threatening demeanor. Their interpersonal dialogues became untenable and they became disruptive in the workplace. The client decided to terminate this employee as a result and was concerned for the safety of the HR and legal teams delivering the termination notification. The client was also concerned that the individual might return to affect violence or disruption to their expansive corporate campus.
Kroll was engaged to provide threat management services, assisting with the review of red flag indicators of potential violence and conducted a deep dive investigation into the employee to ensure the client had all relevant information to make informed decisions and formulate security/protective strategies.
Kroll then provided highly skilled and specifically trained executive protection specialists to conduct counter surveillance and office security in case the individual returned with nefarious intent.
Matthew J. Dumpert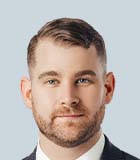 Matthew J. Dumpert
Managing Director
Security Risk Management
New York
Nick Doyle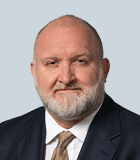 Nick Doyle
Managing Director and Regional Leader, EMEA and APAC
Security Risk Management
London
---
Valuation
Valuation
Valuation of businesses, assets and alternative investments for financial reporting, tax and other purposes.
Cyber Risk
Cyber Risk
Incident response, digital forensics, breach notification, managed detection services, penetration testing, cyber assessments and advisory.
Compliance and Regulation
Compliance and Regulation
End-to-end governance, advisory and monitorship solutions to detect, mitigate and remediate security, legal, compliance and regulatory risk.
Corporate Finance and Restructuring
Corporate Finance and Restructuring
M&A advisory, restructuring and insolvency, debt advisory, strategic alternatives, transaction diligence and independent financial opinions.
Investigations and Disputes
Investigations and Disputes
World-wide expert services and tech-enabled advisory through all stages of diligence, forensic investigation, litigation, disputes and testimony.
Digital Technology Solutions
Digital Technology Solutions
Enriching our professional services, our integrated software platform helps clients discover, quantify and manage risk in the corporate and private capital market ecosystem.
Business Services
Business Services
Expert provider of complex administrative solutions for capital events globally. Our services include claims and noticing administration, debt restructuring and liability management services, agency and trustee services and more.
Environmental, Social and Governance
Environmental, Social and Governance
Advisory and technology solutions, including policies and procedures, screening and due diligence, disclosures and reporting and investigations, value creation, and monitoring.
Return to top