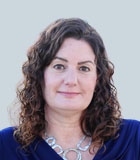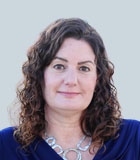 Grainne O' Farrelly
Managing Director
Gráinne O' Farelly is a managing director in the Financial Services Compliance and Regulation practice, based in Dublin. Grainne leverages over 25 years of experience overseeing and project managing the delivery of client assignments, having broad knowledge of the international, EU and national regulatory frameworks. Grainne also acts as a designated person performing management functions for a number of undertakings for the collective investment in transferable securities (UCITS) and alternative investment fund managers (AIFMs).
Prior to joining the firm, Grainne oversaw a large multi-functional team in the regulation department of Euronext Dublin (formerly the Irish Stock Exchange), where she led several regulatory initiatives to ensure the integration of investment funds on a cross-jurisdictional basis. Her other responsibilities included ensuring regulatory obligations under the EU legislation were met and overseeing Euronext's operational risk management framework.
Grainne began her career in Investors Bank & Trust in Dublin and Boston. In 2000, she joined Grant Thornton (formerly RSM Robson Rhodes), where she headed the Listing team as a director until 2010. She has lectured on funds in the Law Society of Ireland.
Gráinne received a Bachelor of Business Studies (Honors) from Dublin City University. She also received a Diploma in Corporate Governance from the Corporate Governance Institute in Ireland. Gráinne holds a certificate in mutual funds awarded by the Institute of Bankers in Ireland and a certificate in workplace coaching QQI Level 6 awarded by the Positive Success Group in conjunction with University College Dublin. Grainne is a member of the Women in ETF's Mentoring Group and the EFAMA's European Fund Classification Forum (EFCF) group.
---
O' Farrelly
/en/our-team/grainne-ofarrelly
/-/media/kroll-images/headshots/grainne-ofarrelly.jpg
people
{4D5F3272-D961-43F9-A68A-1C9C7C28832E}
{145C49FA-E98F-45B8-B0E8-9D53929C64CC}
{047C49DE-F44A-4E06-9DE8-782E565F291A}
{70E25357-B690-49B8-948F-958DAD26DCD4}