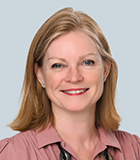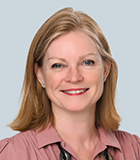 Hannah Rossiter
Managing Director
Hannah leads the Financial Services Compliance and Regulation services in France. With over 25 years' experience, Hannah has extensive financial services, regulatory and compliance expertise gained both in London and Paris. She has spent the past 20 years in France working within or advising investment firms and asset managers.
In her role, Hannah develops and implements tailored compliance policies and procedures for French authorized and regulated investment firms to ensure their full compliance with the regulatory authorities' doctrine and general regulation. She also advises and assists clients through the inspection process, as well as preparing initial investment manager authorizations or requests for extensions to existing authorizations.
Before joining Kroll, Hannah held a similar advisory role at a local firm in France. Prior to this, she gained extensive experience in operational, legal and compliance roles in-house within investment management firms in France. Hannah has also worked in investment banking with ABN AMRO in their Financial Institutions Group in London and Paris. She began her career as a finance lawyer with Clifford Chance, working in both the London and Paris offices.
Hannah is a graduate of King's College in London, and trained, qualified and practiced as a solicitor in the UK. She also holds a Master in Business Administration from HEC Paris.
---
Rossiter
/en/our-team/hannah-rossiter
/-/media/kroll-images/headshots/hannah-rossiter.jpg
people
{4D5F3272-D961-43F9-A68A-1C9C7C28832E}
{E175DCD7-26BF-455A-BFA9-4B1CEE3C3B05}
{047C49DE-F44A-4E06-9DE8-782E565F291A}
{70E25357-B690-49B8-948F-958DAD26DCD4}