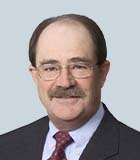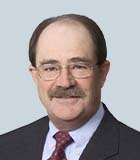 Greg is a director in the Austin office and part of the Property Tax Services practice of Kroll. He has more than 40 years of experience relating to the valuation of regulated and unregulated energy related property.
Greg's experience has provided him with a wealth of knowledge relating to the valuation of regulated and unregulated electric generating facilities, pipeline, gas distribution systems, and mining equipment and has represented many companies in their effort to manage their property tax liability. Greg's property tax expertise also includes the review and preparation of appraisals and analyses to quantify and support market value and obsolescence calculations (functional and economic).

Prior to joining Kroll, Greg was a Sr. Manager with the Thomson Reuters Property Tax Practice for 4 years and a Sr. Manager with Deloitte Property Tax Practice for 4 years. Greg began his career with the Texas Utilities System (now Energy Future Holdings) and retired after 36 years of service as Property Tax Manager.

Greg attended Paris Junior College and Wharton Junior College. He received his CMI from the Institute for Professionals in Taxation in 1981 and is a Registered Senior Property Tax Consultant with the Texas Department of Licensing and Regulation.
---
Valuation
Valuation
Valuation of businesses, assets and alternative investments for financial reporting, tax and other purposes.
Tax Services
Tax Services
Built upon the foundation of its renowned valuation business, Kroll's Tax Service practice follows a detailed and responsive approach to capturing value for clients.
Property Tax Services
Property Tax Services
Kroll engages with companies nationwide to provide independent, innovative and results-driven property tax services.
Return to top