Hong Kong Regulation
Kroll provides comprehensive SFC licensing support.
Contact us
Explore Financial Services Compliance and Regulation
With one of the fastest growing economies in the world, Asia is a dynamic and exciting environment in which to do business. As financial markets become more complicated, business in Hong Kong and the Asia region has become increasingly sophisticated, cross-border and exposed to market and regulatory risks.
With a reputation as the leading global provider of compliance and regulatory advisory services, we work with a range of financial services firms to provide tailored solutions that work seamlessly within their local market place and internationally. Against a backdrop of changing regulation and compliance procedures, legislative upheaval and increased demand from existing clients, we have built a team of experts that enables our clients to deal with the issues facing them swiftly and efficiently.
The Securities and Futures Commission (SFC) works closely with its counterparts worldwide concerning regulatory and enforcement co-operation. We can support your firm in relation to meeting regulatory and compliance requirements of the SFC and other regulators in Hong Kong, as well as with regulators across the globe, particularly the Securities Exchange Commission (SEC) in the United States, the Financial Conduct Authority (FCA) in the UK, the Central Bank of Ireland and the Commission de Surveillance du Secteur Financier (CSSF) Luxembourg.
Our services include:
Irish Stock Exchange Listings
Nicolas Inman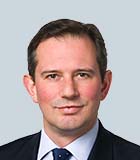 Nicolas Inman
Managing Director
Financial Services Compliance and Regulation
London
Aaron Weiss
Aaron Weiss
Managing Director and Head of Asia Pacific
Financial Services Compliance and Regulation
Singapore
---
Valuation
Valuation
Valuation of businesses, assets and alternative investments for financial reporting, tax and other purposes.
Cyber Risk
Cyber Risk
Incident response, digital forensics, breach notification, managed detection services, penetration testing, cyber assessments and advisory.
Compliance and Regulation
Compliance and Regulation
End-to-end governance, advisory and monitorship solutions to detect, mitigate and remediate security, legal, compliance and regulatory risk.
Corporate Finance and Restructuring
Corporate Finance and Restructuring
M&A advisory, restructuring and insolvency, debt advisory, strategic alternatives, transaction diligence and independent financial opinions.
Investigations and Disputes
Investigations and Disputes
World-wide expert services and tech-enabled advisory through all stages of diligence, forensic investigation, litigation, disputes and testimony.
Digital Technology Solutions
Digital Technology Solutions
Enriching our professional services, our integrated software platform helps clients discover, quantify and manage risk in the corporate and private capital market ecosystem.
Business Services
Business Services
Expert provider of complex administrative solutions for capital events globally. Our services include claims and noticing administration, debt restructuring and liability management services, agency and trustee services and more.
Environmental, Social and Governance
Environmental, Social and Governance
Advisory and technology solutions, including policies and procedures, screening and due diligence, disclosures and reporting and investigations, value creation, and monitoring.
Return to top