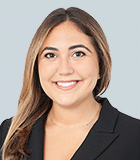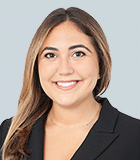 Jessica Stamelman
President, Business Services
Jessica Stamelman is the president of Kroll Business Services, which includes Restructuring Administration, Settlement Administration, Issuer Services, Agency and Trustee Services, Notice Media Solutions and Business Support Solutions.
Prior to assuming the role of president of the Kroll Business Services division, Jessica served as the chief financial officer of the division after joining in 2020.
Before joining Kroll, Jessica was an investor at The Carlyle Group in their dedicated special situations fund, Carlyle Strategic Partners. Prior to the Kroll acquisition of Prime Clerk, she was part of the team at Carlyle that made the 2017 strategic investment in Prime Clerk. Jessica began her career in the financial restructuring group at Houlihan Lokey, where she advised both companies and creditor constituencies regarding in-court and out-of-court restructurings.
Jessica holds a B.S. in commerce with distinction from the University of Virginia's McIntire School of Commerce. She currently serves as a co-chair of the Americas Regional Board of the Kroll Charitable Foundation.
Return to top