Intellectual Property / Intangible Asset Valuation
Kroll possesses industry-leading expertise in the valuation of intangibles and intellectual property, which includes marketing, customer, contract and technology-related properties.
Contact Us
Duff & Phelps acquired Kroll in 2018 and unified under the Kroll brand in 2022.
Companies require intellectual property valuation for numerous critical reasons, including pricing and strategic purposes, to secure financing or for tax compliance.
Our professionals provide estimations of the useful lives of intangibles and determinations of market royalty rates.
Intellectual Property Valuation services include:
Goodwill and intangible asset impairment

Useful life determinations

Business combinations
Collateral/insurance valuation
In-process research and development
Financial reporting and tax valuation
Discount rate calculations
Defensive asset valuation
Glen Kernick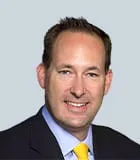 Glen Kernick
Managing Director
Valuation Advisory Services
Sunnyvale
Christopher Bakewell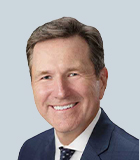 Christopher Bakewell
Managing Director and Global Head of Intellectual Property Advisory Services, Testifying Expert
Julia Rowe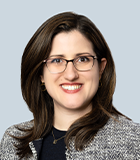 Julia Rowe
Managing Director, Testifying Expert
---
Business Modelling and Analytics
Business Modelling and Analytics
Our Business Modelling and Analytics team supports clients' strategic decisions by providing robust quantitative solutions and delivering actionable insight from data.
Derivative Valuation and Share-Based Compensation
Derivative Valuation and Share-Based Compensation
Many securities issued in connection with share-based compensation or M&A transactions involve derivatives that require a valuation for financial reporting or tax purposes.
Fresh Start Accounting
Fresh Start Accounting
Valuation and accounting advice to assist companies in successfully emerging from bankruptcy.
Machinery and Equipment Valuation
Machinery and Equipment Valuation
Kroll offers experience, reliability and transparency in the valuation of machinery and equipment for virtually every industry.
Strategic Value Advisory
Strategic Value Advisory
Kroll helps clients enhance fundamental company value by optimizing their transaction, investment, growth and operational strategies.
Tax Valuation
Tax Valuation
Kroll specializes in tax valuation-related consulting.
Create Data-Driven Valuation Intelligence With the Private Equity and Credit Valuation Portal
---
Valuation demands and complexity are increasing. You need a valuation tool that quickly shows you risks & opportunities. With Kroll's new Private Equity & Credit Valuation Portal, you can simplify portfolio monitoring, get instant valuation results and leverage industry benchmarks.
---
Return to top