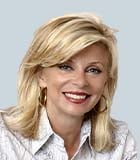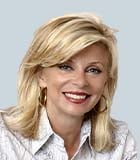 Jeanne C. Finegan
Managing Director and Head of Notice Media Solutions
Jeanne Finegan is a managing director and the head of the Notice Media Solutions practice. She is based in Seattle.
Jeanne is a distinguished legal notice and communications expert with more than 30 years of communications and advertising experience. She has planned and implemented over 1,000 high-profile, complex legal notice communication programs. Jeanne is a recognized notice expert in both the U.S. and in Canada, with extensive international notice experience spanning more than 170 countries and over 40 languages.
More recently, Jeanne has been involved with the New York School of Law and with The Center on Civil Justice (CCJ), assisting with a class action settlement data analysis and comparative visualization tool called the Aggregate Litigation Project, designed to help judges make decisions in aggregate cases on the basis of data as opposed to anecdotal information. Moreover, her experience also includes working with the Special Settlement Administrator's team to assist with the outreach strategy for the historic Auto Airbag Settlement, In re: Takata Airbag Products Liability Litigation MDL 2599.
Previously, Jeanne has served the Consumer Product Safety Commission (CPSC) as an expert to determine ways in which the CPSC can increase the effectiveness of its product recall campaigns. Further, she has planned and implemented large-scale government enforcement notice programs for the Federal Trade Commission (FTC) and the SEC.
Jeanne has also provided expert testimony before Congress on issues of notice and in both state and federal courts regarding notification campaigns. She has conducted numerous media audits of proposed notice programs to assess the adequacy of those programs under Fed R. Civ. P. 23(c)(2) and similar state class action statutes. Courts have recognized the merits of, and admitted, expert testimony based on her scientific evaluation of the effectiveness of notice plans. Jeanne has designed legal notices for a wide range of class actions and consumer matters that include product liability, construction defect, antitrust, medical/pharmaceutical, human rights, civil rights, telecommunications, media, environment, government enforcement actions, securities, banking, insurance, mass tort, restructuring and product recall.
Jeanne was an early pioneer of plain language in notice and continues to set the standard for modern outreach as the first notice expert to integrate social and mobile media into court approved legal notice programs.
In the course of her career, Jeanne has lectured, published and has been cited extensively on various aspects of legal noticing, product recall and crisis communications. She was a lead contributing author for Duke University's School of Law, "Guidelines and Best Practices Implementing Amendments to Rule 23 Class Action Settlement Provisions." She serves as the secretary of the board of directors for the prestigious Alliance for Audited Media (AAM), and she was named by Diversity Journal as one of the "Top 100 Women Worth Watching."
Jeanne holds an Accredited in Public Relations (APR)credential from the Universal Accreditation Board, which is a program administered by the Public Relations Society of America (PRSA). She is also a recognized member of the Canadian Public Relations Society (CPRS). Jeanne has served on examination panels for APR candidates and worked pro bono as a judge for prestigious PRSA awards.
Speaking Engagements
Four Factors Impacting the Cost of Your Class Action Settlement and Notice, Chief Litigation Counsel Association, Houston, TX, (May, 2019)
Rule 23 Changes: Are You Ready for the Digital Wild Wild West?, Virtual, (October, 2018)
Big Brother, Information Privacy, and Class Actions: How Big Data and Social Media are Changing the Class Action Landscape, American Bar Association, San Francisco, CA, (June, 2018)
Settlement and Resolution of Class Actions, Miami Law Class Action Faculty & Complex Litigation Forum, Miami, FL, (December, 2016)
Class Action Settlements: Hot Topics 2016 and Beyond, The Knowledge Group, Virtual, (October, 2016)
Ethical Considerations in Settling Class Actions, American Bar Association, New Orleans, LA, (March, 2016)
How a Class Action Notice Can Make or Break Your Client's Settlement, San Francisco Bank Attorneys Association, San Francisco, CA, (May, 2015)
Being Media Relevant, What It Means and Why It Matters – The Social Media Evolution: Trends, Challenges and Opportunities, Perrin Conferences, Chicago, IL, (May 2015)
Media Relevant in the Class Notice Context, Bridgeport Continuing Education, Los Angeles, CA, (April, 2014)
The Impact of Social Media on Class Action Notice, CASD 5th Annual, San Diego, CA, (September, 2012)