Successful Administration of the Yahoo Inc. Customer Data Security Breach Litigation Class Action Settlement
Discover how Kroll's Settlement Administration practice successfully administered the Yahoo data breach class action settlement, one of the largest international class action settlements to date.
Request for Proposal
The Challenge
The Yahoo international data breach was one of the largest in history, with an estimated 200 million accounts compromised in 2016. Under the class action settlement terms, Yahoo agreed to enhance and improve the security of its users' personal information stored on its databases and pay for a $117.5 million settlement fund to those who demonstrated out-of-pocket losses of time and money.
Kroll's Settlement Administration team was engaged in 2019 to provide administration services that included notice and administration, setting up a means for the millions of people affected by the data breach to submit claims for processing, as well as mitigating risk to the Yahoo brand.
Due to its unique size and the sensitive nature of breached personal information, the class action settlement required innovative solutions and technology to administer successfully. In addition, the international aspect of the settlement required advanced notice and administration techniques. Kroll went to work.
Kroll's Solution
Kroll's Settlement Administration team provided notice and administration services across three countries in accordance with the settlement agreement. In addition to carrying out traditional administration services, Kroll offered solutions such as a comprehensive settlement website, documents, claim forms, claim filing instructional videos, and Interactive Voice Response (IVR) services in five languages – English, Spanish, Russian, Hebrew, and Arabic - increasing the reach and effectiveness of the program. A contact center was established, accommodating all languages with both IVR and live agents.
Kroll coordinated sending over 920 million direct email notices and followed up with over 198 million reminder emails to class members. They implemented an extensive and highly targeted notice media program, including print, press releases, and more than 320 million online and social impressions. To mitigate the risk of damaging the Yahoo brand, a campaign component was added that actively identified ad and website fraud and ensured the ads were targeted correctly.
Kroll developed a proprietary settlement summary updated in real-time on the settlement website to comply with newer requirements from the Northern District of California. This allowed attorneys to access real-time case statistics on the settlement website as they developed their court reports.
The Impact
By accommodating a large multi-lingual class through extensive translation and notice services, Kroll accomplished over 81% reach to the target audience and processed over 1.3 million claims.
Additionally, Kroll's proprietary technology successfully handled large waves of traffic to the settlement website and claims portal. Over 8.7 million individuals visited the settlement website, and over 50,000 calls came to the IVR lines and live agents.
Kroll's ability to handle an enormous and highly publicized international data breach settlement resulted in a successful administration using unique and innovative solutions.
Need help staying ahead of a complex challenge?
Request for Proposal
Robert DeWitte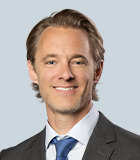 Robert DeWitte
Senior Director
Settlement Administration
Chicago
Randall Burkholder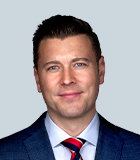 Randall Burkholder
Managing Director
Settlement Administration
New York
Jeanne C. Finegan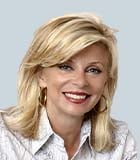 Jeanne C. Finegan
Managing Director and Head of Notice Media Solutions
---
Business Services
Business Services
Streamline your complex administrative needs with Kroll.
Settlement Administration
Settlement Administration
Kroll is the leader in complex settlement administration providing end-to-end expertise for class actions, mass torts, and regulatory and government administrations.
Notice Media Solutions
Notice Media Solutions
Market-leading team of media strategists providing customized digital and multimedia legal notice solutions.
Turning a Nearly 700MM Loss into a Favorable Settlement
Complex Asset Search
Turning a Nearly $700MM Loss into a Favorable Settlement
Learn how Kroll's sophisticated asset tracing and data analytics capabilities supported a client in need of financial recovery.
Resolving Highly Complex Security Breach for Global Multinational
Client Stories
Resolving a Highly Complex Security Breach for a Global Multinational
Feb 14, 2023 Discover how Kroll employed its integrated expertise in Cyber Security Services, Financial Fraud, Workflow Assessment, and Physical Security Services to resolve and enable a fast recovery from the damage caused by a highly complex security breach.
Return to top