Transfer Pricing Alliance France
Kroll Transfer Pricing Alliance Partner in France is Stéphane Gelin of CMS Bureau Francis Lefebvre.
Contact Us
Explore Transfer Pricing
Duff & Phelps acquired Kroll in 2018 and unified under the Kroll brand in 2022.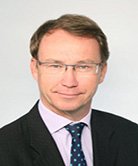 Stéphane Gelin
CMS Bureau Francis Lefebvre
Kroll Transfer Pricing Alliance Partner
Stéphane Gelin joined the international tax department of CMS Bureau Francis Lefebvre as a partner in June 2003. He has been advising French and foreign multinationals in the area of international tax and transfer pricing for more than 25 years. He has been involved in several significant projects in global transfer pricing planning, supply chain projects, French and foreign TP documentation and international controversy (including competent authorities, arbitration procedures and APAs).
Before joining CMS Bureau Francis Lefebvre in June 2003, he was a tax partner with Ernst & Young where he headed the transfer pricing practice and was a member of E&Y global advisory committee for transfer pricing. He spent five years in New York at the international tax services of Ernst & Young, where he was responsible for the French tax desk, assisting French and US clients involved in cross-border transactions.
He was the national reporter for the e-commerce topic at the 2001 IFA Congress and a panelist at the 2007 IFA Congress on Cost Sharing Agreements. He was a "special witness" during the 2012 IFA Conference in Boston concerning the OECD transfer pricing report on intangibles. He is a board member of the Chartered Institute of Taxation, European branch.

He is a frequent contributor to various French and international tax journals. He has co-authored three books on transfer pricing: Prix de Transfert, Editions Francis Lefebvre (2010), Guide to International Transfer Pricing, Kluwer (2011) and Transfer Pricing Manual, BNA (2008). He lectures on transfer pricing at the Bourgogne Université (Dijon). He co-developed for the Chartered Institute of Taxation the transfer pricing syllabus for the advanced diploma in international tax and teaches at the exam preparation course.
Stéphane Gelin graduated from the Paris Institut d'Etudes Politiques in 1986 and obtained a Maîtrise and a DESS in business and tax law at the Université de Paris V (1985). He is a registered lawyer.
Valuation Advisory Services
Valuation Advisory Services
Our valuation experts provide valuation services for financial reporting, tax, investment and risk management purposes.
Compliance and Regulation
Compliance and Regulation
End-to-end governance, advisory and monitorship solutions to detect, mitigate and remediate security, legal, compliance and regulatory risk.
Corporate Finance and Restructuring
Corporate Finance and Restructuring
M&A advisory, restructuring and insolvency, debt advisory, strategic alternatives, transaction diligence and independent financial opinions.
Cyber Risk
Cyber Risk
Incident response, digital forensics, breach notification, managed detection services, penetration testing, cyber assessments and advisory.
Investigations and Disputes
Investigations and Disputes
World-wide expert services and tech-enabled advisory through all stages of diligence, forensic investigation, litigation, disputes and testimony.
Business Services
Business Services
Expert provider of complex administrative solutions for capital events globally. Our services include claims and noticing administration, debt restructuring and liability management services, agency and trustee services and more.
Return to top