International Arbitration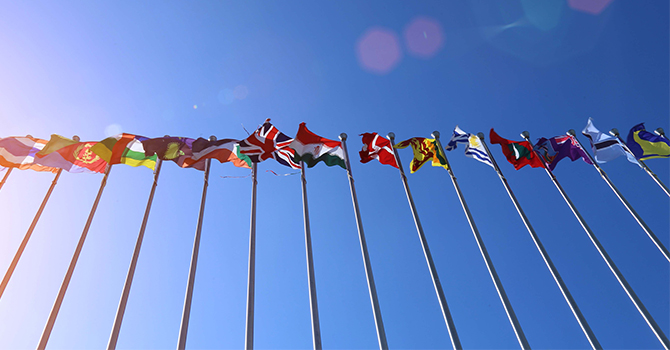 Independent, authoritative insight and analysis before arbitral bodies.
Kroll brings a global footprint, local knowledge and in-depth expertise to support clients through every stage of an arbitration.
Our professionals act as expert witnesses for some of the highest-profile, highest value cases before international arbitration institutions. We have extensive experience supporting clients in disputes administered by and under the rules of all major arbitration bodies, including the AAA, ICC, ICDR, SCC, SIAC, HKIAC, ICSID and UNCITRAL, as well as in ad-hoc arbitrations.
Do you think the arbitral landscape might look different post COVID and if so, in what ways? International commercial arbitrator Lucy Greenwood offers her view here.
Commercial and Contractual Claims
We provide respected independent expertise on damages, liability, causation and accounting, as well as on economics, technology or industry issues. Our professionals work on commercial and contract cases before arbitration tribunals across the globe.
Kroll helps clients at every stage of the case, from early assessment of loss through to the hearing. Our experts and their reports enable tribunals to help establish the facts and determine quantum issues, including losses and value.
Investment Treaty Disputes
We act for both claimants and respondents, providing expert advice throughout the disputes process under bilateral and multilateral treaties.
We've worked on complex cases for both investors and governments in disputes under the ICSID, ICC, UNCITRAL and the Energy Charter Treaty, providing valuations, expert testimony and other evidence in a number of industry contexts.
Kroll's investment treaty disputes team brings deep familiarity with procedures, deep industry experience and clear, objective expertise to achieve the best outcomes for its clients.
/en/services/expert-services/commercial-litigation-international-arbitration/international-arbitration
/-/media/kroll/images/services/expert-services/international-arbitration-dektop-banner.jpg
service
Commercial Litigation and International Arbitration
Expert Services
Arbitration 2022 and Beyond: The Post COVID Landscape - Steve Bauer
Expert Services
Annual Case Summaries: Key Delaware Business Valuation Decisions
Expert Services