Commercial Litigation and International Arbitration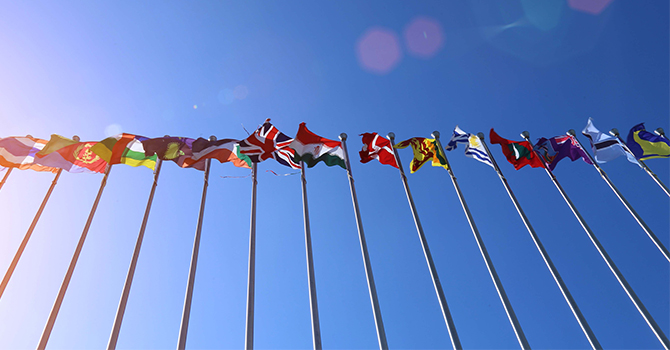 Expertise in complex commercial disputes and international arbitrations.
Our experts have deep experience in commercial disputes that require detailed financial and economic analyses, damages evaluation, loss attribution and valuations involving a wide range of matters, including breach of contract, corporate transactions and M&A disputes and insurance claims.
Do you think the arbitral landscape might look different post COVID and if so, in what ways? International commercial arbitrator Lucy Greenwood offers her view here.
Kroll experts work across a wide range of international arbitrations, offering analysis and evidence on construction delay and quantum; intellectual property; accounting and economics disputes; and technology delay and disruption.
We have extensive testifying experience in litigation and international arbitration under various rules, including those of the ICC, ICSID, LCIA, ICDR, HKIAC and SIAC. We get involved at every stage of the dispute process, from the preparation of pre-action advice to the delivery of oral and written expert testimony.
Commercial disputes of this nature frequently turn on the credibility of valuations–including ownership interests, intellectual property and countless other categories of tangible and intangible assets. Kroll is uniquely qualified to assess valuations performed by others, and to prepare independent and impeccably defensible valuations in connection with a dispute, whether for purposes of liability or damages estimations.
Kroll experts have provided independent testimony in such matters in a variety of courts and also in arbitral forums in numerous jurisdictions worldwide. Our experts provide the necessary financial, economic and valuation analyses as part of a dispute and present conclusions and findings in a clear, compelling and credible manner.
/en/services/expert-services/commercial-litigation-international-arbitration
/-/media/kroll/images/services/expert-services/commercial-litigation-international-arbitration-dektop-banner.jpg
service
Bankruptcy Litigation and Solvency Disputes
Expertise in disputes involving fraud, valuation, solvency, governance, plan treatment, and avoidance actions in the bankruptcy or insolvency context.
Bankruptcy Litigation and Solvency Disputes
Expert Services
Arbitration 2022 and Beyond: The Post COVID Landscape - Steve Bauer
Global Risk
Global Fraud and Risk Report 2021/22
Global Risk
Expert Services
Annual Case Summaries: Key Delaware Business Valuation Decisions
Expert Services
Duff & Phelps Is Becoming Kroll
While we transition, we will continue to deliver a seamless experience across our full suite of services.
Learn More