24x7 Incident Response
Enlist experienced responders to handle the entire security incident lifecycle.
Contact Us
Kroll Cyber Risk experts respond to over 3,000 security events every year. We manage incidents of all types, complexity and severity for organizations across diverse industries. You can count on Kroll's unique frontline experience not only in a crisis, but also for proactive planning and mitigation strategies. We are among the top service providers preferred by major cyber insurance companies and offer client-friendly incident response retainers for peace of mind.
Fast and Efficient Deployment via Onsite and Remote Incident Response Capabilities
Whether your incident is the result of a malicious hacker or accidental exposure by an employee, Kroll can help now. Our global network of certified security and digital forensic experts can deploy remote solutions quickly and/or be onsite within hours to help you contain the situation and determine next steps.
Our incident response investigations follow the Kroll Intrusion Lifecycle, a step-by-step guide to the attack patterns our experts have observed through thousands of investigations each year.
Kroll is a leading provider of end-to-end cybersecurity, digital forensics and breach response services, and will help you make informed decisions at every stage, from proactive preparation to consumer notification and remediation. Our goal, working alongside your counsel and insurance carrier, is to smoothly guide you to recovery — one that leaves you standing in the best defensible position, reputation intact, and where business can proceed with minimal disruption.
Common Threats Addressed by Our Incident Response Team

Business Email Compromise and Wire Fraud

Insider Threats and Accidental Data Loss

Advanced Persistent Threats (APT)

Third Party and Vendor-Related Risks

Malware, Keyloggers, and Backdoors

Targeted Intellectual Property Theft

Payment Card Fraud (PCI/PFI)

Web Application Attacks and Password Theft
Kroll Offers a Continuum of Services for the Multifaceted Nature of Incident Response
Malware and Advanced Persistent Threat Analysis and Remediation: Kroll's forensic experts analyze malware to determine how it works and identify the scope of impact on your systems.
PHI and PII Identification: By providing you with a master notification list that clearly identifies the types of PHI or PII involved, we can help you avoid costly over-notification while still delivering targeted messages and remediation services to those affected.
Data Breach Notification Services: Protect your brand and reestablish trust with the individuals impacted by a data loss by matching the response to the harm caused by a breach.
Incident Remediation and Recovery Services: Expedite system recovery and minimize business disruption, with services including device and server reimaging, active directory rebuilding, network segmentation, hardware upgrades or replacements, patch management and network hardening.
Strategic Communications: Deftly navigate a host of risk and reputational landmines caused by a cyber crisis with a full suite of strategic communications support for incident response, preparedness and training.
Malware Analysis and Reverse Engineering: Further understand any code-related event through our in-depth technical analysis of benign and malicious code.
Benefit From Client-friendly Incident Response Retainers
Includes proactive and reactive services

No loss of money at end of term

No required use of Kroll tools or applications
Start Now
No automatic renewals or price accelerations
Includes data response services that are core Kroll capabilities (e.g., Notification, Call Center, Monitoring and Consumer Restoration)
Key cyber insurance relationships, including some of the biggest underwriters in the world
Kroll in Action
Containment and Remediation of Cyberattack That Compromised Personally Identifying Information (PII)
Client: Major Company in U.S. Transportation Industry
Client Problem
The client contacted Kroll late on a Friday afternoon that it had suffered a cyberattack. The organization, which served a large national and international clientele, needed to contain and remediate the incident. It also would need to notify persons whose PII had been compromised and report the incident to regulators.
How Kroll Resolved The Problem
Kroll deployed a response within two hours and had personnel onsite at the client's headquarters by the next morning. The team eventually scaled from two investigators to 12 within 48 hours over the weekend.
Upon identifying specific indicators of compromise (IOCs), we were able to eradicate the actor and establish containment; we also provided ongoing monitoring of the containment strategy to help assure effectiveness.
We created a disposition matrix, whereby we cross-referenced compromised machines with compromised individuals' data.
Outcome
Our investigators were able to restore the client's system with minimal disruption to its operations. Additionally, the findings of our disposition matrix enabled the client to refine its notification list with pinpoint accuracy.
Consequently, instead of implementing costly blanket notification (which also often generates intense media coverage), the client was able to notify and address the concerns of a much smaller subset of affected persons. The client ultimately not only dramatically reduced its notification and remediation costs, but also was able to provide regulators with precise details of the incident's scope and effects.
Fortify Your Response Capabilities
Threats are growing in volume and sophistication and come from multiple directions. Leverage the frontline experience of our incident response and digital forensics team for multifaceted and confident response anywhere, anytime.
Increased Cyber Resilience with a Cyber Risk Retainer
Kroll delivers more than a typical incident response retainer—secure a true cyber risk retainer with elite digital forensics and incident response capabilities and maximum flexibility for proactive and notification services.
Frequently Asked Questions
Data Collection and Preservation
Data Collection and Preservation
Improve investigations and reduce your potential for litigation and fines with the strict chain-of-custody protocol our experts follow at every stage of the data collection process.
Computer Forensics
Computer Forensics
Kroll's computer forensics experts ensure that no digital evidence is overlooked and assist at any stage of an investigation or litigation, regardless of the number or location of data sources.
Malware Analysis and Reverse Engineering
Malware Analysis and Reverse Engineering
Kroll's Malware Analysis and Reverse Engineering team draws from decades of private and public-sector experience, across all industries, to deliver actionable findings through in-depth technical analysis of benign and malicious code.
Malware and Advanced Persistent Threat Detection
Malware and Advanced Persistent Threat Detection
Our expertise allows us to identify and analyze the scope and intent of advanced persistent threats to launch a targeted and effective response.
Business Email Compromise (BEC) Response and Investigation
Business Email Compromise (BEC) Response and Investigation
In a business email compromise (BEC) attack, fast and decisive response can make a tremendous difference in limiting financial, reputational and litigation risk. With decades of experience investigating BEC scams across a variety of platforms and proprietary forensic tools, Kroll is your ultimate BEC response partner.
Q3 2023 Threat Landscape Report: Social Engineering Takes Center Stage
Q3 2023 Threat Landscape Report: Social Engineering Takes Center Stage
Nov 15, 2023
by Laurie Iacono, Keith Wojcieszek, George Glass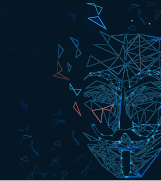 CVE-2023-47246: SysAid On-Prem Software Zero-Day Vulnerability Exploited by CL0P Ransomware Group
CVE-2023-47246: SysAid On-Prem Software Zero-Day Vulnerability Exploited by CL0P Ransomware Group
Nov 14, 2023
by George Glass, Keith Wojcieszek, Mikesh Nagar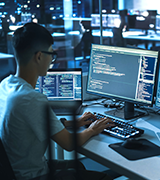 KAPE Quarterly Update – Q3 2023
KAPE Quarterly Update – Q3 2023
Nov 03, 2023
by Andrew Rathbun, Eric Zimmerman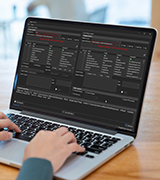 Rise in MFA Bypass Leads to Account Compromise
Rise in MFA Bypass Leads to Account Compromise
Oct 30, 2023
by Marc Brawner, Devon Ackerman, Keith Wojcieszek, George Glass, Ryan Hicks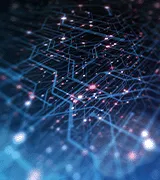 Microsoft Teams Used as Initial Access for DARKGATE Malware
Microsoft Teams Used as Initial Access for DARKGATE Malware
Oct 09, 2023
by George Glass, Ryan Hicks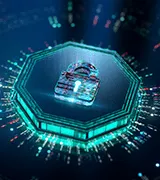 The State of Cyber Defense 2023: Detection and Response Maturity Model
Managed Detection and Response
---
The State of Cyber Defense 2023: Detection and Response Maturity Model
Sep 26, 2023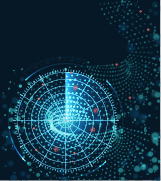 Return to top