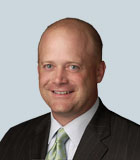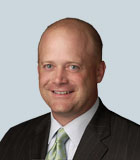 Jack Clemens
Managing Director
Jack Clemens is a managing director in the Atlanta office and member of the Portfolio Valuation service line.
With over 23 years of experience, Jack is focused on business valuations and intangible asset valuations for businesses, securities, hedge funds, private equity funds as well as numerous other companies. Over the past seven years, Jack has focused on mark-to-market analysis for the investments of some of the largest private equity and hedge funds in the world. This experience involves various debt and equity instruments across numerous industries, with specific focus on illiquid financial securities.

In addition to the portfolio valuation work for private equity and hedge funds, Jack has provided hundreds of valuations for financial and tax reporting requirements. These valuations were performed for purchase and sale advisement; financial reporting requirements related to acquisitions, divestitures, reorganizations and joint venture formations; valuation for purposes of equity based compensation plans and ESOP plans; assessment of strategic and financial alternatives; valuation and financial analysis for bankruptcy engagements; and valuation of intellectual property for financing, licensing and holding company purposes.

Jack has also instructed numerous internal and external courses on topics such as valuation theory, implementation of SFAS 141: Business Combinations and Intangible Assets and SFAS 142: Goodwill Impairment, corporate finance and fairness opinions.

Prior to joining Kroll, Jack provided valuation and financial advisory services within the Valuation Practice groups of Price Waterhouse, PricewaterhouseCoopers and Standard & Poor's Corporate Value Consulting.

Jack received his M.B.A. in finance from Emory University and B.A. in accounting from Indiana University.
---
Valuation
Valuation
Valuation of businesses, assets and alternative investments for financial reporting, tax and other purposes.
Alternative Asset Advisory
Alternative Asset Advisory
Heightened regulatory concerns and vigilance, together with increased investor scrutiny, have led to increased demand for independent expert advice.
Portfolio Valuation
Portfolio Valuation
Kroll specializes in assisting clients with the valuation of alternative investments, specifically securities and positions for which there are no "active market" quotations.
Valuation Services
Valuation Services
When companies require an objective and independent assessment of value, they look to Kroll.
Tax Valuation
Tax Valuation
Kroll specializes in tax valuation-related consulting.
Tax Services
Tax Services
Built upon the foundation of its renowned valuation business, Kroll's Tax Service practice follows a detailed and responsive approach to capturing value for clients.
Intellectual Property / Intangible Asset Valuation
Intellectual Property / Intangible Asset Valuation
Kroll possesses industry-leading expertise in the valuation of intangibles and intellectual property, which includes marketing, customer, contract and technology-related properties.
Fresh Start Accounting
Fresh Start Accounting
Valuation and accounting advice to assist companies in successfully emerging from bankruptcy.
Return to top