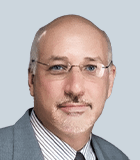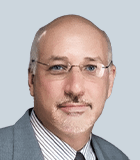 Christopher Berry
Senior Manager
Christopher Berry is a senior manager in the Enterprise Security Risk Management practice of Kroll, based in the New York office. Over the course of a career spanning more than 30 years, Chris has led numerous global security engagements which have successfully balanced the needs of facility security, asset protection and personnel safety with the business mission and operational culture of large, global corporations.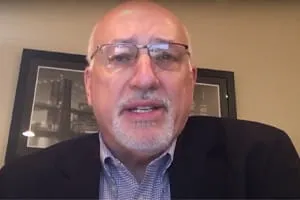 Prior to joining Kroll, Chris served in roles of increasing responsibility with a Fortune 300 distributor of healthcare products and services. In his ultimate role as Vice President, Global Security and Safety, Chris oversaw a robust, comprehensive and multifaceted program for the firm's presence in 27 countries during a time of exponential growth.
Chris has particular expertise in handling all aspects of physical security and technology including, risk assessment and mitigation, emergency preparedness and crisis management, executive protection, guard force management, and global investigations. He has provided security, emergency preparedness, business continuity, and crisis management consulting services for clients across a wide range of sectors, including corporate and financial, education, manufacturing, healthcare and warehousing and distribution.
Earlier in his career, Chris was Director of Loss Prevention at a major regional retail chain with responsibility for the management of asset protection, investigations, security systems and technology, and security awareness and training programs.
Chris is currently a member of the American Society for Industrial Security (ASIS) Business Continuity technical committee involved with revising ASIS's Business Continuity Guideline.
Chris received his B.S. in criminal justice from St. John's University and is a Certified Protection Professional (CPP). In 2013, he received the Distinguished Service Award from the Department of Homeland and Corporate Security at St. John's University.
---
Enterprise Security Risk Management
Enterprise Security Risk Management
Kroll's Enterprise Security Risk Management practice provides expert guidance and advisory services to our global clientele as they navigate the most challenging and emerging security and threat-related issues.
Business Continuity, Resilience and Disaster Preparedness
Business Continuity, Resilience and Disaster Preparedness
In today's fast-paced world, disruptions can happen anytime. Kroll's full suite of business continuity, resiliency and disaster preparedness capabilities is designed to prepare your enterprise for unexpected risks and maintain competitiveness throughout the full lifecycle of any disruption.
Security and Risk Management Consulting
Security and Risk Management Consulting
Kroll's team excels at proactive security consulting and expert advisory solutions, aligning our comprehensive offerings with your enterprise's risk appetite. We offer personnel, expertise, advisory and bandwidth when our clients are challenged in ways that stress their comfort or internal capabilities.
Return to top