Fairness Opinion
Duff & Phelps Provides a Fairness Opinion to the Board of Directors of Neon Therapeutics, Inc. in Its Sale to BioNTech

has been acquired by

Sheryl Cefali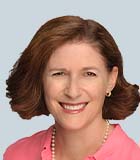 Sheryl Cefali
Managing Director
Fairness and Solvency Opinions
Los Angeles
Rick Schwartz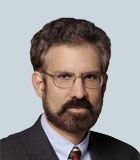 Rick Schwartz
Managing Director
Strategic Value Advisory
Sunnyvale
Brooks Dexter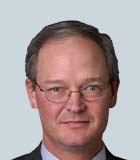 Brooks Dexter
Senior Advisor
Healthcare Investment Banking
Los Angeles
---
On May 6, 2020, BioNTech (Nasdaq: BNTX, "BioNTech" or "the Company") announced the closing of the Neon Therapeutics, Inc. (Nasdaq: NTGN, "Neon") acquisition through an all-stock transaction. The merger agreement was first announced on January 16, 2020. The new subsidiary based in Cambridge, Massachusetts, will operate under the name of BioNTech US Inc. and serve as BioNTech's U.S. headquarters. As of May 7, 2020, Neon's common stock will no longer be available for trading.

Duff & Phelps served as an independent financial advisor to the board of directors of Neon Therapeutics, Inc. and provided a fairness opinion in connection with the transaction.

About Neon Therapeutics, Inc.
Neon Therapeutics, Inc. is a clinical-stage immuno-oncology company and a leader in the field of neoantigen-targeted therapies, dedicated to transforming the treatment of cancer by directing the immune system towards neoantigens. Goodwin Procter LLP served as a legal advisor to Neon Therapeutics, Inc.


About BioNTech
Biopharmaceutical New Technologies (BioNTech) is a next generation immunotherapy company pioneering novel therapies for cancer and other serious diseases. The Company exploits a wide array of computational discovery and therapeutic drug platforms for the rapid development of novel biopharmaceuticals. Its broad portfolio of oncology product candidates includes individualized and off-the-shelf mRNA-based therapies, innovative chimeric antigen receptor T cells, bi-specific checkpoint immuno-modulators, targeted cancer antibodies and small molecules. Based on its deep expertise in mRNA vaccine development and in-house manufacturing capabilities, BioNTech and its collaborators are developing multiple mRNA vaccine candidates for a range of infectious diseases alongside its diverse oncology pipeline. BioNTech has established a broad set of relationships with multiple global pharmaceutical collaborators, including Eli Lilly and Company, Genmab, Sanofi, Bayer Animal Health, Genentech, a member of the Roche Group, Genevant, Fosun Pharma, and Pfizer. Covington & Burling LLP served as a legal advisor to BioNTech.
---
Fairness and Solvency Opinions
Fairness and Solvency Opinions
Duff & Phelps Opinions is a global leader in Fairness Opinions and Special Committee Advisory, ranking #1 for total number of U.S. and global fairness opinions over the past 10 years, according to Refinitiv cumulative data from 2013-2022.
Transaction Advisory Services
Transaction Advisory Services
Kroll's Transaction Advisory Services platform offers corporate and financial investors with deep accounting and technical expertise, commercial knowledge, industry insight and seamless analytical services throughout the deal continuum.
Corporate Finance and Restructuring
Corporate Finance and Restructuring
M&A advisory, restructuring and insolvency, debt advisory, strategic alternatives, transaction diligence and independent financial opinions.
Strategic Value Advisory
Strategic Value Advisory
Kroll helps clients enhance fundamental company value by optimizing their transaction, investment, growth and operational strategies.
Return to top