Threat Management
"Threat management" is a comprehensive process by which threats are received, investigated, assessed, researched and all mitigation and intervention options are carefully considered. Kroll specializes in the precise and carefully measured application of threat management principles to thwart your most compelling threat actors, while continuously maintaining control of your overall narrative.
Contact us
Explore Security Risk Management
Whether you're faced with a known individual or an anonymous threat actor, Kroll can help. We have the expert, multidisciplinary Threat Management Team comprised of forensic psychologists; behavioral experts; substance abuse experts; former federal, state and local law enforcement officials; federal prosecutors; attorneys; and threat management experts that can help your organization navigate any threatening situation and give you peace of mind. Kroll's underlying threat management strategy focuses on threat actors as individuals—all with goals, ambitions, aspirations, fears, anxieties, stress, families and friends. We seek fully informed and creative strategies that have demonstrated greater propensities of success because they are based in human psychology, emotion and behavioral tendencies.
Don't let a threat derail progress, the mindset or morale of your workforce, or spread anxiety throughout your organization. Kroll specializes in applying the principles of threat management and using low impact threat intervention and mitigation where possible.
Real-Time Threat Management
Kroll's multidisciplinary team of global threat management experts can assist with any threatening situation affecting your organization or personnel. Threats can be made in person, through the mail, online, by email, via social media, at work or any other perceivable manner. Kroll's experts will help you identify where you are on the threat continuum, help assess the likelihood of a threat actor perpetrating violence, and directly intervene to mitigate threats to you, your family, corporation or reputation. All of Kroll's efforts are rooted in best practice, guided by mental health professionals where needed, and carefully measured with other investigative and protective efforts to ensure your safety and security while directly addressing threat actors.
Kroll's long history of accomplishments in threat management are attributable to our experience, flexibility and ingenuity. When dealing with threat actors "as people," our goal is always to make the threatening activity stop and provide peace of mind for our clients. We are bound only by law, morality and imagination. As appropriate we seek the assistance of family, friends, clergy, community leaders, local outreach centers, and if needed, law enforcement and courts.
Kroll specializes in seeking the safest resolution to any threatening situation.
All Kroll threat management cases are overseen by the industry's most accomplished professionals and measured against a corporate backdrop focused on the protection of all those under our trusted care.
Augmented/Supplemented Workplace Security
Kroll offers temporary, high-end project-based security personnel to supplement and augment your workforce. Whether in response to a high-level/high-risk termination, threat management case, workplace violence incident, targeting of your facility or unknown threat of violence, Kroll maintains a global cadre of highly professional personnel to surge into your workplace wherever, and whenever they are needed. Kroll's personnel are never in uniform and assimilate into your team for the low impact, high-quality delivery of security and protection services.
Kroll's goal is always to provide top-tier professionals, integrate into your team(s), provide expert workplace protections and leave your organization in a better place when the job is done, or threats are mitigated.
If you have a need for highly professional and temporary workplace security personnel, Kroll is your answer.
Threat Management/Workplace Violence Program Consulting
Fully functioning "workplace violence" and "threat management" programs are becoming increasingly important in managing complex workplace risks, threats to overall security and brand reputation, and upholding strict duty-of-care requirements. Kroll specializes in creating and building robust and lasting programs based on our clients' unique culture(s), operating environments and priorities. We work with your internal team of experts to organically develop programs within your organization that have synthesis with all business units, balance priorities for efficiency and are sustainable.
Many of Kroll's clients already have established workplace violence and threat management programs. In these cases, Kroll provides assessment capabilities to ensure your programs are operating with maximum efficacy, are meeting the needs and objectives of your organization and are delivered in accordance with best practices and within the highest of standards.
Whether you need to create a program, implement guidance or could benefit from an independent, third-party assessment, count on Kroll for all your workplace violence and threat management program needs.
Threat Management Team Training
Kroll works tirelessly to prepare our clients for the eventual threat actor. We can't control when a threat will target your organization, particularly when mental health afflictions or substance abuse is present, but we can (and do) prepare our clients to best manage these instances by providing skills, training and support. When red flag indicators of potential violence are present and identifiable, we position our clients to act swiftly, smartly and decisively.
Kroll's threat management experts offer comprehensive training in the following areas to best position your organization to deal with threats as they present and/or manifest:
Defining a threat to your organization
Early identification of red flag indicators of potential violence
Identifying threatening behavior, communications and targeting
Threat reporting best practices
Threat investigation techniques and best practices
Threat assessment techniques and best practices
Threat actor presentation, escalation and targeting
Mental health and substance abuse implications on managing threats
Treating threat actors "as people"
Deep dive into a threat actor's potential pathway towards violence
Potential for friction, escalation or intensification of threatening behavior(s)
Potential intervention and mitigation strategies
Holistic threat management team training
Enterprise-wide threat identification training
Kroll is always available to assist our clients if they experience a threat management case and is frequently called back in to supplement and augment their team with subject matter expertise.
Workplace Violence Awareness Training
Approximately two million people fall victim to workplace violence each year. Workplace violence is an increasing concern for employers amidst duty of care considerations. Kroll specializes in providing workplace violence awareness training to best prepare your organization for identifying, addressing and safeguarding against workplace violence.
Throughout Kroll's Workplace Violence Awareness Training, we typically highlight the following:
Unique characteristics of your work environment
Existing workplace violence, bullying, targeting and weapons policies
Employer and employee responsibilities regarding workplace violence prevention
Main types of workplace violence
Early warning signs of potential workplace violence
Red flag indicators of imminent violence
Best practices for early reporting of workplace violence
Investigative standards for workplace violence reports
Assessment of workplace violence incidents
Intervention and mitigation options
Contributing, escalating and other issues of concern related to workplace violence
Domestic violence and the impact on the workplace
Employer's duty of care responsibilities
Active shooter/active assailant implications
Kroll's trainings are tailored specifically to your workplace, your workforce and your unique operating culture to offer the most impactful curriculum possible. Delivery options for Kroll's training materials are customizable to the learning needs of your organization. Some examples of delivery methods—all created and delivered by Kroll's subject matter experts—are as:
In person, instructor-led seminars (large or small group)
Live video teleconference instructor-led seminars (recorded for record)
Webinars
Video training modules
Printed material creation and circulation
Recorded voiceover PowerPoint presentation
Case Study – Complex Insider Threat Management with Mental Health Complications
Kroll provided a large corporation with threat management, executive protection, surveillance and litigation support services in connection with a threatening former employee. A high-ranking individual within the organization was terminated after making other employees feel unsafe, having numerous aggressive outbursts and being unable to control their emotions/actions leading to client and brand damage.
The terminated employee quickly and aggressively focused their anger on a senior executive. The individual made numerous threats to the executive, harassed them for months via phone calls/voicemails and sought to discredit the executive by contacting members of the company's board of directors with nefarious and false statements.
Kroll's investigation found the individual suffered from a diagnosed mental illness and had stopped taking their prescribed medication, causing them to act in unpredictable ways. Kroll quickly engaged a Harvard-affiliated psychologist, whom we regularly work with on threat management cases, to inform our process and understanding of the environment.
Kroll monitored the terminated employee's actions on behalf of the client and discovered the individual was freshly divorced from their spouse, lost their housing and engaged in abusive alcohol and illicit drug use. The individual was arrested on assault charges and released. The individual also made terroristic threats to religious institutions and had several warrants issued for their arrest as a result, all while making regular and concerning threats to Kroll's client.
Throughout these times, Kroll provided executive protection for the targeted executive and bolstered the security of the client's corporate headquarters. When Kroll's client filed a criminal complaint against the terminated employee, Kroll coordinated with law enforcement in multiple jurisdictions and the individual was arrested. Subsequently, the individual received the mental healthcare they needed to function productively.
Case Study – Disruptive and Threatening Employee
Kroll was engaged to provide threat management, surveillance and executive protection for a U.S.-wide brand when one of their employees exhibited warning signs and red flag behaviors. The individual's behavior indicated a potential for workplace violence, including dissociative behavior, fantasizing about violence and illustrating scenes of a violent nature in communal workplace areas. The employee unsuccessfully progressed through the HR processes for performance improvement. The employee was also counseled on their actions, demeanor and conduct, before being suspended with pay, while Kroll conducted a threat profile investigation.
This individual was highly trained in martial arts (including advance capabilities with samurai swords and other edged weapons) and was demonstrating irrational behavior on the phone and via email. The individual was described as one who was extremely distant from their colleagues, not a team player but highly functioning in their niche skillsets. The client attempted to promote the individual into a role with more responsibility, client/customer interaction and authority. The employee did not thrive and was subsequently demoted, an action that (in hindsight) served as a friction point and made the employee feel highly embarrassed. While suspended, the individual became increasingly suspicious, anxious and threatening to the workplace, prompting the decision to terminate.
Kroll reviewed previously identified red flag indicators of potential violence, helped develop a strategy that safeguarded all involved (including the employee to be terminated) and led the eventual termination process, with de-escalation and threat mitigation in the forefront of planning.
Suspecting that the terminated individual might have mental illness and distress, Kroll engaged a Harvard-affiliated psychologist to help navigate the threat management matrix. Kroll helped the client devise a plan to conduct the termination remotely. In parallel, Kroll engaged in field surveillance to monitor the individual and bolstered the client's expansive corporate campus with executive protection specialists. While on site, Kroll helped the client formalize their high-risk termination policies, procedures and protocols (which were subsequently implemented enterprise-wide) and provided lasting recommendations for physical and technical security.
Matthew J. Dumpert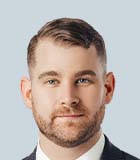 Matthew J. Dumpert
Managing Director
Security Risk Management
New York
Nick Doyle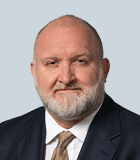 Nick Doyle
Managing Director and Regional Leader, EMEA and APAC
Security Risk Management
London
---
Valuation
Valuation
Valuation of businesses, assets and alternative investments for financial reporting, tax and other purposes.
Cyber Risk
Cyber Risk
Incident response, digital forensics, breach notification, managed detection services, penetration testing, cyber assessments and advisory.
Compliance and Regulation
Compliance and Regulation
End-to-end governance, advisory and monitorship solutions to detect, mitigate and remediate security, legal, compliance and regulatory risk.
Corporate Finance and Restructuring
Corporate Finance and Restructuring
M&A advisory, restructuring and insolvency, debt advisory, strategic alternatives, transaction diligence and independent financial opinions.
Investigations and Disputes
Investigations and Disputes
World-wide expert services and tech-enabled advisory through all stages of diligence, forensic investigation, litigation, disputes and testimony.
Digital Technology Solutions
Digital Technology Solutions
Enriching our professional services, our integrated software platform helps clients discover, quantify and manage risk in the corporate and private capital market ecosystem.
Business Services
Business Services
Expert provider of complex administrative solutions for capital events globally. Our services include claims and noticing administration, debt restructuring and liability management services, agency and trustee services and more.
Environmental, Social and Governance
Environmental, Social and Governance
Advisory and technology solutions, including policies and procedures, screening and due diligence, disclosures and reporting and investigations, value creation, and monitoring.
Return to top