Financial Services Compliance and Regulation
Regulatory Advice and Consulting Services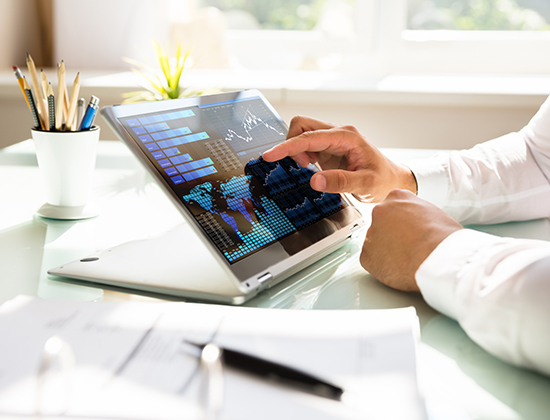 The financial services industry is subject to increasing regulatory scrutiny, with the financial and reputational costs of breaches growing. Financial institutions are also examining their business models and undertaking strategic trend analyses to prepare for future challenges and opportunities – of which regulation plays a key part.
As an award-winning provider of compliance and regulatory consulting services to the financial services industry, Kroll helps clients to develop, implement and manage their compliance and regulatory consulting programs.
Our multidisciplinary team - drawn from leading financial institutions, regulators, government authorities and advisory firms - operates across borders to provide seamless service, cross-jurisdictional advice and varied expertise to clients. Based in key financial centers, we are closely connected with regulators and industry associations so that our clients have the best available information on regulatory requirements and trends.
Whatever challenge you are facing, our team can assist.
/en/services/financial-services-compliance-and-regulation/regulatory-advice-consulting-services
/-/media/feature/services/financial-services-compliance-and-regulation/regulatory-advice-consulting-services-desktop-banner.jpg
service
Due Diligence Insights
Learn the Best Practices in Fund Operations
SEC
The SEC Under the Biden Administration
REGULATORY/COMPLIANCE
Governance and Diversity
Due Diligence
Crypto Currency Due Diligence
Real Estate Advisory Group
Real Estate Valuation New Issues
Valuation
Overview of Valuation Regulatory Changes
Valuation
PE Valuation Updates
Cyber Risk
Effective Management of Cybersecurity Risks
LIBOR
Preparing for the LIBOR Transition