SFC Licensing
Kroll assists clients from the initial corporate structuring stage through to obtaining authorization to engage in regulated activities.
Contact us
Explore Financial Services Compliance and Regulation
Kroll has a skilled team with experience of having both worked at the SFC and who are familiar with its licensing process. We will also assist you to implement the compliance infrastructure and provide ongoing compliance support post-licensing.

Our team has extensive experience of assisting with licensing and our comprehensive licensing service offers a full project management process ensuring that resources can be focused on other areas of the business.
We can assist the corporation with the following:
Advising on the most relevant license
Assistance with completing all necessary SFC application forms
Assistance in preparing compliance documentation and business plans, required to be submitted with the licensing application
Assisting with the preparation of financial projections
Liaising with the SFC as to licensing application including responding to requisitions in a timely manner
Advising on regulatory capital requirements.
We can assist each Responsible Officer and Licensed Representative by:
Advising on competency requirements
Advising on available waivers (if applicable)
Assistance to complete and prepare the CVs for each representative
Liaising with the SFC on the fitness and properness of representatives
During the licensing process our team works closely with third party advisors and service providers to ensure a seamless delivery of service, and we have a proven track record of achieving positive outcomes in the SFC licensing area.
Nicolas Inman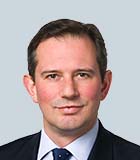 Nicolas Inman
Managing Director
Financial Services Compliance and Regulation
London
Aaron Weiss
Aaron Weiss
Managing Director and Head of Asia Pacific
Financial Services Compliance and Regulation
Singapore
---
Valuation
Valuation
Valuation of businesses, assets and alternative investments for financial reporting, tax and other purposes.
Cyber Risk
Cyber Risk
Incident response, digital forensics, breach notification, managed detection services, penetration testing, cyber assessments and advisory.
Compliance and Regulation
Compliance and Regulation
End-to-end governance, advisory and monitorship solutions to detect, mitigate and remediate security, legal, compliance and regulatory risk.
Corporate Finance and Restructuring
Corporate Finance and Restructuring
M&A advisory, restructuring and insolvency, debt advisory, strategic alternatives, transaction diligence and independent financial opinions.
Investigations and Disputes
Investigations and Disputes
World-wide expert services and tech-enabled advisory through all stages of diligence, forensic investigation, litigation, disputes and testimony.
Digital Technology Solutions
Digital Technology Solutions
Enriching our professional services, our integrated software platform helps clients discover, quantify and manage risk in the corporate and private capital market ecosystem.
Business Services
Business Services
Expert provider of complex administrative solutions for capital events globally. Our services include claims and noticing administration, debt restructuring and liability management services, agency and trustee services and more.
Environmental, Social and Governance
Environmental, Social and Governance
Advisory and technology solutions, including policies and procedures, screening and due diligence, disclosures and reporting and investigations, value creation, and monitoring.
Return to top