Incident Response and Litigation Support
Kroll's elite security leaders deliver rapid responses for over 3,000 incidents per year and have the resources and expertise to support the entire incident lifecycle, including litigation demands. Gain peace of mind in a crisis.
Contact Us
No matter the type of data loss or cybercrime, Kroll has the experience and resources (human and technology) to move quickly, to discern, isolate and secure valuable relevant data and investigate the digital trail, wherever it may lead. For example, in the case of malicious insiders, we can combine computer forensic expertise with traditional investigative methodology, including interviews and surveillance, to retrace the behavior of people who may have had access to protected or proprietary information.
In the event of digital attacks, such as malware, ransomware or an email account compromise, Kroll's cyber investigation teams can collect and examine physical and digital evidence to uncover important information, such as where, when and how an incident occurred—and if systems are still at risk. We will determine what data was compromised and whether digital evidence was erased or modified. We will also work with your teams to recover data, whenever possible, and recreate events and exchanges so that you have an accurate diagnosis to develop an effective recovery plan.
With the rising concerns of ransomware and intrusions that leverage data exfiltration, Kroll's incident response teams have not only the experience to properly investigate the many aspects of risk to data, but also the technical understanding of how to properly contain the threat and eject active actors from compromised networks.
– Devon Ackerman, Managing Director, Head of Incident Response, North America
Case Study – Insider Threat Investigation
A global software company based in Europe received an email from an anonymous source stating the sender had access to personally identifiable information, confidential financial data and IP source code for one of its subsidiaries. The sender gave Kroll's client two weeks to pay a ransom of one million euros in bitcoin before it was leaked. Kroll's forensic investigators ascertained that an insider threat was the source of the infiltration, identified the individual responsible and provided the necessary evidence to assist with a prosecution.
For more details, read the full case study.
Trial-Tested Litigation Support Services
Kroll's litigation support services team works in tandem with our incident responders to optimize the investigation process, expedite data collection either remotely or onsite, perform eDiscovery and deliver case-changing insights.
Unique Threat Intelligence Expertise
Kroll experts have unique experience from international intelligence agencies including the FBI, DOJ, GCHQ and Europol. Our cadre of experts also hold more than 100 types of industry certifications.
Flexible Incident Response Retainers
Kroll incident response retainers are designed to provide peace of mind and offer maximum flexibility. Get access to elite digital forensics and incident response capabilities, alongside an array of proactive services that ensure you get tangible value.
Cyber Insurance Preferred Partner
Kroll has a dedicated team for insurance and legal channels, with extensive relationships with 50+ cyber insurance brokers and carriers worldwide and exclusive benefits to insureds.
Enabling Diligent, Seamless Response Worldwide
Elite DFIR
Litigation Support
Intelligence Platform

300+ experts worldwide, familiar with legal holds and evidence preservation
Streamlined artifact collection and parsing with proprietary tool KAPE
Extensive cloud, IoT, IT/OT/ICS response capabilities

Deep experience through entire litigation lifecycle handling complex data
Relativity Certified Partner with best-in-class Relativity certifications
Forrester-recognized eDiscovery specialist

Proprietary database leveraging hundreds of sources enriched with frontline intelligence from 3000+ incidents handled per year.
Communication
Remediation and Recovery
Notification

Strategic and crisis communications expertise
Communications support pre, during and post incident

Incident recovery and remediation services
Extensive monitoring capabilities supported by skilled investigators
Multi-lingual consultative call center capabilities

Legal and regulatory experience in DFIR and Notification teams
Infinitely scalable – handled over 300M records worldwide
Kroll's cybercrime investigation experts reflect our multidisciplinary team approach to problem-solving and leadership. In the event of litigation or regulatory action, we can work closely with general counsel, senior executives, audit committees or outside counsel at each stage to explicate forensics data and assure your objectives are met. If requested, we can assemble a case file for a referral to a regulator or law enforcement agency or serve as expert witnesses.
Kroll Cyber Incident Response and Litigation Support
Below are a select few of our services available to support incident response, eDiscovery and cyber investigations:
Many more solutions are available, use the links on this page to explore them further or speak to a Kroll expert today via our 24x7 cyber incident hotlines or our contact page.
Key Areas
Increased Cyber Resilience with a Cyber Risk Retainer
Kroll delivers more than a typical incident response retainer—secure a true cyber risk retainer with elite digital forensics and incident response capabilities and maximum flexibility for proactive and notification services.
Devon Ackerman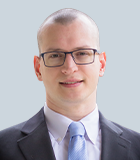 Devon Ackerman
Global Head of Incident Response
Joel Bowers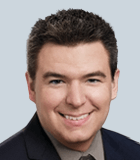 Joel Bowers
Global Head of Litigation Support
Colin Sheppard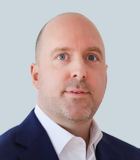 Colin Sheppard
Managing Director, EMEA Head of Incident Response
---
Data Collection and Preservation
Data Collection and Preservation
Improve investigations and reduce your potential for litigation and fines with the strict chain-of-custody protocol our experts follow at every stage of the data collection process.
Computer Forensics
Computer Forensics
Kroll's computer forensics experts ensure that no digital evidence is overlooked and assist at any stage of an investigation or litigation, regardless of the number or location of data sources.
24x7 Incident Response
24x7 Incident Response
Kroll is the largest global IR provider with experienced responders who can handle the entire security incident lifecycle.
Malware Analysis and Reverse Engineering
Malware Analysis and Reverse Engineering
Kroll's Malware Analysis and Reverse Engineering team draws from decades of private and public-sector experience, across all industries, to deliver actionable findings through in-depth technical analysis of benign and malicious code.
Malware and Advanced Persistent Threat Detection
Malware and Advanced Persistent Threat Detection
Our expertise allows us to identify and analyze the scope and intent of advanced persistent threats to launch a targeted and effective response.
Business Email Compromise (BEC) Response and Investigation
Business Email Compromise (BEC) Response and Investigation
In a business email compromise (BEC) attack, fast and decisive response can make a tremendous difference in limiting financial, reputational and litigation risk. With decades of experience investigating BEC scams across a variety of platforms and proprietary forensic tools, Kroll is your ultimate BEC response partner.
Global eDiscovery Services
Global eDiscovery Services
Award winning, Forrester-recognized eDiscovery specialist trusted by clients year after year with experienced professionals who provide support throughout the entire eDiscovery lifecycle.
Cyber Litigation Support
Cyber Litigation Support
Whether responding to an investigatory matter, forensic discovery demand, or information security incident, Kroll's forensic engineers have extensive experience providing litigation support and global eDiscovery services to help clients win cases and mitigate losses.
Return to top