Compliance Risk and Diligence
Compliance Risk and Diligence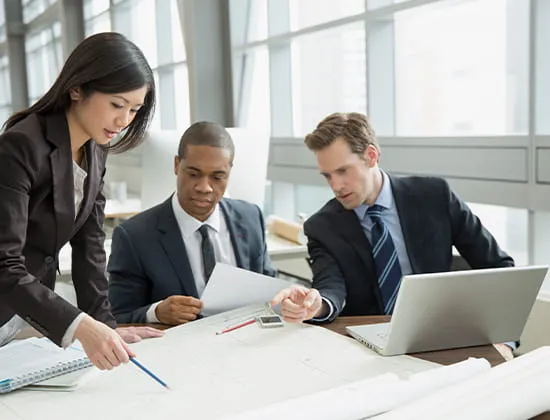 Compliance Risk and Diligence
Kroll Compliance Risk and Diligence partners with clients to anticipate, detect, and respond to regulatory and reputational risks associated with Ethics and Compliance obligations worldwide. We offer solutions focused on Anti-Bribery & Corruption (ABC) and Anti-Money Laundering (AML) to assist with Know Your Customer, Third-Party Due Diligence, M&A transactions, IPOs and Supply Chain due diligence.
Complying with anti-money laundering and anti-bribery and corruption regulations.
/en/services/compliance-risk-and-diligence
/-/media/feature/services/compliance-risk-and-diligence/crd-desktop-banner.jpg
service
Through a combination of in-depth subject matter expertise, global research capabilities, and flexible technology tools Kroll can help clients:
Design, set-up, and implement compliance programs and policies, taking into consideration the complex and unique laws across the world
Establish an overarching compliance strategy and culture, including firm-wide training programs
Manage third party risks leveraging Kroll's Third Party Compliance portal, a web-based due diligence, governance and compliance platform
Take a risk-based approach to compliance through a broad range of Screening and Monitoring Services and Enhanced Due Diligence capabilities
Respond to potential risks through Kroll's investigative, remediation, and look-back solutions
Anti-Money Laundering (AML)
Many of the world's top financial institutions call on Kroll to help them comply with key legislation like the USA PATRIOT Act and the Bank Secrecy Act (BSA). Adherence to these and other global regulations requires a risk-based approach to establishing and carrying out AML and Know Your Customer (KYC) programs, including customer identification programs and enhanced due diligence. Kroll provides tailored solutions commensurate with the level of risk involved, including: establishing policies, procedures and controls that are designed to detect and report instances of money laundering; client onboarding, screening and risk scoring; and enhanced due diligence on higher risk accounts.
Anti-Bribery and Corruption
Between the Foreign Corruption Practices Act (FCPA), the UK Bribery Act (UKBA) and newer country-specific legislation, the global regulatory environment has grown increasingly complicated. Exposure to corruption-related risks continues to be one of the top business issues for compliance and in-house legal professionals as well as C-level stakeholders. Kroll can equip clients with the tools necessary to mitigate and remediate these regulatory compliance concerns.
Kroll's solutions include anti-bribery and corruption program design and implementation, the use of Kroll's proprietary 3rd Party Compliance Portal to assess and manage the risk of third parties and internal controls, ongoing screening, monitoring, and enhanced due diligence of third parties, and the ability to respond quickly to any bribery or corruption risk that may arise worldwide.
Sign up for Compliance Communications
Thank you! A confirmation email has been sent to you.
Sorry, something went wrong. Please try again later!