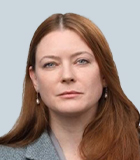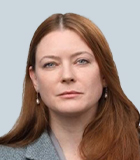 Wendy Predescu
Senior Director
Wendy Predescu is a senior director in the Data Insights and Forensics practice, based in Chicago.
Wendy is a technology professional, leveraging over 20 years of experience in software/systems development and deployment, forensics and litigation advisory, fraud and cyber security analytics, the Foreign Corrupt Practices Act (FCPA), financial investigations, and transaction look backs. She also has expertise in transaction monitoring system implementations and model validations, as well as data transformation, validation, and aggregation related to performance and risk indicators.
Prior to joining Kroll, Wendy served as an independent consultant, leading IT teams in the implementation of cloud-based enterprise systems, including Enterprise Asset Management, nCino's Commercial Loan Origination System, Azure Cloud, etc. She led IT through business requirements, vendor evaluations, risk, communications and HR plans, requirements traceability matrices, interface control documents, system test plans, system integration test plans, user acceptance tests, and exit reports, among others.
Previously, Wendy also served as Principal of Forensic Technology at KMPG. Her work included transaction monitoring, Know Your Customer, and model validation application development, as well as customizing off-the-shelf monitoring solutions. Wendy has worked with a variety of regulatory agencies, including the Federal Deposit Insurance Corporation, the Federal Reserve Bank, the Office of the Comptroller of the Currency, the SEC and State Banking Departments.
Wendy was one of the members of the seven-member global team that developed KPMG's Global Forensic Data Analytics Methodology and the primary author of the methodology and standard operating procedures required for use on all forensic data analytics engagements. Wendy provided in-person training for professionals in Austria, Belgium, Canada, Kenya, the Netherlands, South Africa, Spain, Sweden, the U.S., Russia and the UK.
Wendy has also acted as U.S. national coordinator for forensic data analytics from July 2012 to September 2016. Her role included development of hiring plans for campus recruits and experienced hires as well as training schedules and retention plans, development of external messaging, establishing analytic credentials and delivering data analytic speaking engagements.
Wendy holds a Bachelor of Arts from DePaul University.
---
Data Insights and Forensics
Data Insights and Forensics
We are the leading advisors to organizations, providing expertise and solutions to address complex risks and challenges involving technology and data. We advise clients with services to address risks in disputes, investigations and regulatory compliance.
Blockchain and Financial Crime
Blockchain and Financial Crime
Our global team of forensic experts, investigation specialists and data management professionals leverage advanced technology solutions that support our clients at any stage of a matter.
Return to top