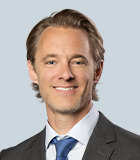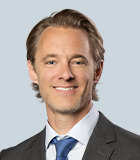 Robert DeWitte
Senior Director
Robert (Rob) DeWitte is a senior director and head of business development for Kroll's Settlement Administration practice. He is based in Chicago.
Rob has more than a decade of experience in the administration of domestic and international complex class action and other matters, including class certification notice campaigns, mass settlements, consent agreements, government remediation plans and insurance rehabilitations. As head of business development, Rob is instrumental in guiding strategic initiatives and market responsiveness for our Settlement Administration practice.
With his strong reputation for innovation and adaptable problem-solving, clients rely on Rob for expertise at all stages of the process to develop time-sensitive notice, claims administration, funds management, and mass payment or reimbursement plans of wide ranging or narrow litigation. Rob has pioneered numerous key administration strategies in emergent litigation, tailored to the characteristics of that litigation and the needs of various stakeholders. In that regard, he has extensive experience coordinating portfolio-wide settlement administration strategies for private equity firms with holdings concentrated in industries prone to class action litigation.
Rob's legal background as a class action attorney supplies invaluable insight into the pitfalls and complexities of modern litigation resolution, and enables Kroll to assist parties, courts, and class members in avoiding needless complexity, expense and delay. Beyond assisting pre-resolution, Rob also monitors administration trends and lends critical insight should the need arise to pivot or adapt midstream, whether due to new procedural local rules or other unanticipated developments. Along similar lines, he is periodically consulted regarding proposed legislation related to class notice, settlement administration, and distribution issues.
Rob is a frequent speaker on settlement administration and other related topics. Prior to joining Kroll, Rob served in a senior role at a large settlement administration firm. He earned his J.D. and M.P.A. at Indiana University, where he also ran cross country and track.
Speaking Engagements
Undistributed Class Settlement Funds, Strafford Publications, Virtual, (April, 2023)
The TCPA: The Year Behind and Ahead, Faegre Drinker, Virtual, (December, 2020)
The TCPA in 2018, Drinker Biddle, Virtual, (November 2018)
Perrin Conferences Class Action Litigation Conference, Perrin Conferences, Chicago, IL, (May, 2015)
Class Action Litigation, Practicing Law Institute, New York, NY, (May, 2013)
Settlement Administration
Settlement Administration
Kroll is the leader in complex settlement administration providing end-to-end expertise for class actions, mass torts, and regulatory and government administrations.
Notice Media Solutions
Notice Media Solutions
Market-leading team of media strategists providing customized digital and multimedia legal notice solutions.