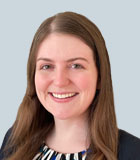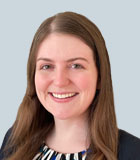 Rachael Hovey is a director in the Expert Services practice, based in Houston.
Rachael has significant experience in assisting clients on financial and economic issues with a concentration in intellectual property litigation. She also provides consulting services to clients across a variety of industries and types of business, including semiconductors, computer hardware and software, consumer products, retail and manufacturing.
Rachael has particular experience in the evaluation and quantification of economic damages in matters involving international trade issues, reasonable royalties, lost profits, trade secrets and unjust enrichment damages. She has also participated in numerous high-profile cases involving intellectual property issues, serving as a consultant through the trials and jury verdicts. This includes the U.S. International Trade Commission (USITC), federal court and state court.
Rachael received an M.S. in financial economics with a concentration in econometrics and a B.S. in economics from Texas A&M University at College Station.
---
Expert Services
Expert Services
Independent expert analysis, testimony, advice and investigations for complex disputes and projects.
Return to top