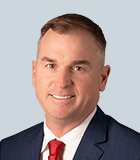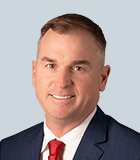 Michael Lateur
Managing Director and Global Head of Tax Services
Michael Lateur is a managing director and the Global Head of Tax Services, based in the Austin office. He has specific oversight and responsibility of Kroll's Global Tax Services which include Property Tax, Site Selection and Incentives Advisory and Sales and Use Tax Services practices. Michael has over 20 years of experience primarily related to property tax, site selection and incentives.
Michael specializes in the structuring and negotiating of government-sponsored economic development incentives packages as well as in the management and execution of property tax consulting engagements nationwide, on behalf of his clients. He specializes in the complex properties industry including oilfield services, renewables, manufacturing, automotive, and transportation and logistics. His experience includes large scale energy related investment advisory, corporate relocations, state and local tax due diligence, including incentive negotiations, personal and real property valuation appeals, pre/post acquisition due diligence, litigation support, personal property compliance and property tax exemptions as well as environmental, social, and governance (ESG) standards.
Prior to joining Kroll, Michael was a property tax advisor with Thomson Tax and Accounting and Deloitte & Touche (Property Tax Services group acquired by Thomson in October 2007). Before that, Michael was a property tax appraiser at the Travis County Appraisal District where his responsibilities included personal property valuations and representing the county at appraisal review board hearings.
Michael has served as a member of the Energy Educators Committee for the Energy Workforce & Technology Council, the National Association of Realtors, the Credits & Incentives Committee for Institute for Professionals in Taxation (IPT), the Austin Board of Realtors and the Texas Real Estate Commission.
He has presented at industry events, including COST (Council on State Taxation) conferences, IPT conferences and IndustryWeek Roundtable series as well as numerous public hearings for state and local government programs.
Michael holds a BBA from the McCoy School of Business at Texas State University. He is a Certified Commercial Investment Member (CCIM) designee and holds an active property tax consultants license.
---
Tax Services
Tax Services
Built upon the foundation of its renowned valuation business, Kroll's Tax Service practice follows a detailed and responsive approach to capturing value for clients.
Return to top