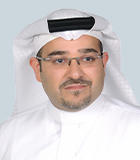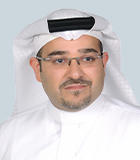 Mahmoud Totonji
Managing Director
Mahmoud Totonji is Managing Director for Kroll Saudi Arabia. As the senior leader in the market, he is responsible for overseeing and driving commercial relationships in the Kingdom of Saudi Arabia and managing the Kroll office in Riyadh.
Mahmoud has over 20 years of experience providing strategic financial and operational leadership in the investment and banking industries, with expertise in establishing or restructuring investment banking and financial entities across the Gulf Cooperation Council (GCC) countries.
Prior to joining Kroll, Mahmoud established and managed Moody's Investors Service in Saudi Arabia. Mahmoud's prior experience also includes establishing and managing a Private Family Office for a group of ultra-high-net-worth families with assets in excess of USD 2.5 billion and serving as the Chief Operating Officer of Barclays Saudi Arabia where he was instrumental in the entity's establishment and ongoing operations for more than three years.
Mahmoud holds a Master of Science degree in Engineering Management from The George Washington University in the United States.
---
Return to top