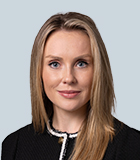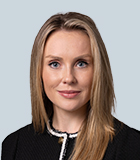 Jessica Barnes
Director, Growth Team
Jessica Barnes is a director in the Growth Team, based in London.
Jessica leverages more than nine years of experience in the legal profession. Jessica provides guidance and advice to clients from across the legal sector and is responsible for implementing strategies across the business unit that drive individual success, meet Kroll's ambitious revenue targets and help to promote the Kroll brand across EMEA.
In her current role, Jessica is also responsible for recommending expert and consultancy services to legal teams in both the litigation and regulatory context, with a particular focus on the UK, Europe, Middle East and Africa.
Prior to joining Kroll, Jessica served as a barristers' clerk at One Essex Court, a pre-eminent commercial disputes and arbitration chambers in London. Whilst at One Essex Court, Jessica was responsible for developing the practices of a wide range of successful commercial disputes advocates and the specialist practices of both the Intellectual Property and Tax barristers.
---
Restructuring
Restructuring
Financial and operational restructuring and enforcement of security, including investigation, preservation and realization of assets for investors, lenders and companies.
Forensic Investigations and Intelligence
Forensic Investigations and Intelligence
Kroll's forensic investigations and intelligence team delivers actionable data and insights to help clients across the world make critical decisions and mitigate risk.
Financial Services Compliance and Regulation
Financial Services Compliance and Regulation
End-to-end governance, advisory and monitorship solutions to detect, mitigate, drive efficiencies and remediate operational, legal, compliance and regulatory risk.
Expert Services
Expert Services
Independent expert analysis, testimony, advice and investigations for complex disputes and projects.
Return to top