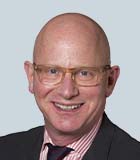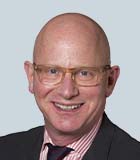 James Finkel
Senior Advisor
Jim Finkel is a Senior Advisor in the Expert Services practice. His practice is focused on providing consulting, expert testimony and regulatory investigation support relating to disputes in the financial sector.
He works with a range of clients, involving leading law firms litigating commercial cases for insurers, financial institutions, investors, corporations, governmental agencies, and law enforcement bodies, involving a wide variety of capital markets and fund management controversies. For market-driven work, Jim also collaborates with Kroll's Financial Instruments and Technology team, which he previously led.

Based in New York, Jim has more than 32 years of experience in the structured finance field. Jim has worked on residential and commercial mortgage-backed securities, CDOs, CLOs, high yield debt, emerging market debt, and interest rate and credit derivatives in the capital markets since 1992. In his business career, Jim has originated, structured, restructured, traded, distributed, analyzed and managed approximately $30 billion of structured credit products, and in his consulting and advisory capacity, over $1 trillion.

Prior to joining Kroll, Jim was the co-founder and CEO of Dynamic Credit Partners, LLC, a New York-based fund manager and registered investment advisor that at its peak managed $5 billion of fixed income cash and derivative structured credit securities (the firm still manages approximately over $100 million of AUM in wind-down, and Jim remains under arrangement the supervising CEO). Prior to founding Dynamic Credit Partners, Jim headed the London-based CLO team within the leveraged finance unit of Deutsche Bank. Before Deutsche Bank, Jim was a senior member of the derivatives group at Bear Stearns, prior to DB Jim was an RMBS and CMBS specialist at Nomura Securities, as well as Myerberg & Co.

Jim began his career as a tax lawyer from with Cadwalader in the structured finance and derivative sectors. He was a REMIC specialist and a member of the Freddie Mac REMIC working group, as well as active with the ABA and NYSBA financial instrument tax subcommittees. Jim was admitted to the Bar of the State of New York in 1986. He is a member of the American Academy of Economic and Financial Experts and the International Bar Association, American Securitization Forum, as well as the Alternative Investment Management Association.

Jim earned a M.Sc. from the London School of Economics and an LL.M. (Taxation) from New York University. He graduated cum laude from University of Miami School of Law where he served as an Associate Editor of the Law Review. Jim holds a BA in Political Economy from Colorado College. In 2014 he completed a course of study on Negotiation and Mediation at Harvard Law School.
Representative Engagements
Capital Markets/Complex Securities
Analysis of position concentrations relating to portfolio guidelines in dispute between insurer and broker-dealer.
Analysis of past-due interest recoveries owed to swap counterparties, evaluating non-defaulting counterparty's cost of funding per ISDA (UK proceedings).
Analysis of commercial aspects of complex bank debt indenture provision relating to triggering effect of step-up coupon in a merger clause, relating to whether ADRs were equivalent to U.S. exchange-traded stock.
Analysis of reporting of material credit activities of an international bank in the context of liquidation claims (UK proceedings).
Analysis of commercial understanding of residential mortgage put-back provisions

and analysis of comparable settlements,

in the context of Trustee-led disputes.
Evaluation for investors of different waterfall applications of RMBS litigation settlement recoveries as subsequently applied to particular RMBS tranches.
Analysis and testimony as to liquidity conditions, risk

and disclosure relating to

synthetic corporate credit CDO tranches (Australian proceedings).
Analysis and testimony regarding secondary market trading conventions and communications in defense of a broker-dealer relating to misrepresentation claims asserted by a CDO investor.
Analysis and testimony in dispute regarding the role and relevance of an external advisor of a CMBS offering and market demand therefore.
Analysis of appropriate underwriting fees in CMBS transactions between sponsor and broker-dealer.
Investment Management
Analysis of attributes of mortgage due diligence and risk analysis service provider in the context of a post-merger dispute.

Analysis and testimony in dispute by hedge fund investor against investment manager challenging excessive, inventive fees.
Analysis of conduct of third-party valuation agent hired by fund manager to conduct valuations of mortgage-backed CDO tranches, where valuation agent was aiding and abetting target in regulatory investigation.
Analysis of functional termination of an asset-backed commercial paper conduit in employment contract dispute between employees and a broker-dealer acting as investment manager of the ABCP conduit.
Analysis of conduct/influence of CDO investor/fund manager under regulatory investigation for aiding and abetting and short-selling disclosure violations.
Analysis and testimony as to standard hedge fund reporting and hedge fund surveillance in bank-owned life insurance dispute between insured and insurer acting as investor under a BOLI policy.
Analysis and testimony as to appropriate value of investment management contracts and retained fund positions in a post-bankruptcy dispute between junior and senior creditors.
Analysis and testimony regarding customary investment management practices for analysis of RMBS-backed CDOs /CDO-squared transactions and materiality of certain representations, in various disputes between investors and insurers with broker dealers.
Damages
Analysis of reasonableness of liquidation of a credit hedge fund by a successor liquidator.

Calculations and testimony as to market value loss and recessionary damages in various securities fraud disputes between RMBS investors and broker-dealers.
Analysis of position concentrations and calculations of market value loss of RMBS and CDO positions in dispute between multiple lenders to an SPV and the investment manager of the SPV.
Analysis and testimony as to market value loss of synthetic corporate credit CDO tranches (Australian proceedings).
Calculations and testimony regarding CLO equity tranches, CDO tranches and credit default swaps in the context of various financing disputes between investors and broker-dealers (US and UK proceedings).
Calculations and testimony in dispute between partners of an alternative investment manager regarding partner's economic loss due to involuntary wind-down of business.
Certifications
Bar of the State of New York
Education
LL.M. (Taxation), New York University, 1990
J.D., University of Miami School of Law (cum laude), 1986 (Associate Editor, Univ. of Miami Law Review)
M.Sc., London School of Economics,1983
B.A., Colorado College, 1982
Other
Negotiation and Mediation course of study, Harvard Law School, 2014
---
Expert Services
Expert Services
Independent expert analysis, testimony, advice and investigations for complex disputes and projects.
Return to top