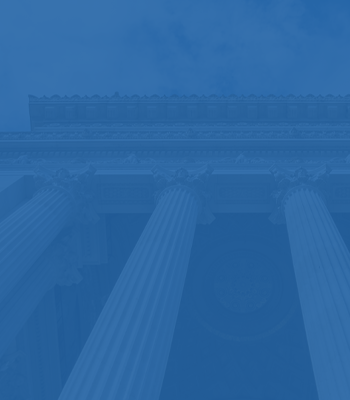 Administering a Settlement for Violation of Immigrant Rights
Contact Us
Roy v. County of Los Angeles, Case No. 2:12-cv-12-09012-AB
U.S District Court, Central District of California
Between October 19, 2010, and June 6, 2014, the County of Los Angeles Sheriff's Department had a policy of detaining inmates beyond the expiration of their state criminal charges based on immigration detainers issued by the Immigration and Customs Enforcement (ICE) for suspected immigration violations. Due to this policy, inmates were held beyond being acquitted of state criminal charges, beyond being ordered released by Courts, and beyond having served their jail sentences. Under the terms of a class action settlement, the County of Los Angeles agreed to pay for a $14 million settlement fund.
The Challenge
The settlement fund provided cash payments of up to $25,000 to class members who submitted valid claims. The underlying facts of this case involving immigration holds point to why providing effective notice was a challenge in this administration. Many of these class members had returned to their country of origin and spoke little or no English.
Kroll's Solution
Based on inmate data received from the County of Los Angeles and subsequent address update searches undertaken by Kroll, Kroll mailed notice packages in English and Spanish to class members who resided in the U.S., Mexico, and six other countries, including Guatemala, El Salvador and Costa Rica. Kroll distributed more than 21,000 direct mail notices, over 5,300 direct email notices and approximately 6,500 text message notices, all in English and Spanish. In addition to direct class notice via mail, email and text, Kroll employed extensive supplemental efforts to notify class members through social media, search and earned media. Kroll's notice program served over 86,000,000 social media and search impressions in the U.S. and Mexico and aired more than 330 radio and television commercials in the Los Angeles media market. Further, Kroll's press release generated 275 news stories about the settlement.
Additionally, Kroll partnered with the U.S.- and Mexico-based migrant advocacy group Centro de los Derechos del Migrante (CDM) for transnational outreach during the notice period. CDM identified key markets to target class members in Mexico, Guatemala, Honduras, Nicaragua and Ecuador. CDM secured earned media in Mexican states with a high density of deportees from the U.S.; these states included Guanajuato, Tamaulipas, Chihuahua, Sonora, Baja California and Puebla. CDM also secured coverage in dozens of publications, including print, radio and broadcast, in Mexico, Central America, and Spanish language media markets in the U.S., particularly in California.
Kroll built and hosted a dedicated settlement website that was designed for mobile phone accessibility and permitted class members to submit their claims directly via the website. The website was in both English and Spanish and allowed visitors on each page to toggle between English and Spanish versions. Kroll also maintained a toll-free number staffed by bilingual live operators to answer class members' questions. As a result of these efforts, Kroll's settlement website received over 50,000 visitors and almost 100,000 website pageviews.
Kroll calculated class member payments on a per diem basis. The court approved payments of $1,000 for each day a valid claimant was over-detained up to a maximum of 25 days over-detained. Kroll received and processed 3,263 electronic claims and 505 paper claims during the eight-month claims period.
Notice Media Program
Direct notice via U.S. mail, email and text
Broadcast commercials in Spanish on a local television station
Broadcast commercials in Spanish on local radio stations
Keyword search targeting class members in the United States and Mexico
Social media through Facebook and Instagram in the United States and Mexico
A settlement website in English and Spanish on which the notice and other important court documents were posted, and where class members could submit claim forms
A toll-free information line in Spanish by which class members could call 24/7 for more information about the settlement
A press release across National Hispanic, U.S. and Mexico newslines
Earned media and feature story placements
The Impact
Kroll's ability to handle this complex civil rights settlement resulted in a successful administration by using unique class outreach solutions. This included partnering with a transnational outreach group, traditional notice across multiple platforms, social media, search and earned media targeting class members in Mexico, Central America, and in Spanish language media markets in the U.S. As a result, Kroll issued $4,334,750 to valid claimants.
Uniquely Targeted Cy Pres
The Court ordered 100% of the unclaimed dollars and uncashed checks funds, over $5,300,000, to fund the representation of persons facing immigration consequences of criminal arrest or conviction in Los Angeles County. These funds shall be used for cy pres eligible services provided by the Los Angeles County Office of the Public Defender (PD) and the Office of the Alternate Public Defender (APD). These funds will be fully administered by the PD and APD to hire contract immigration attorneys, at-will post-bar law clerks and contract paralegals who will be embedded within their respective immigration units to provide services to persons facing immigration consequences because of a criminal arrest or conviction in the county and who would not already be eligible for such services under existing PD and APD funding.
---
Settlement Administration
Settlement Administration
Kroll is the leader in complex settlement administration providing end-to-end expertise for class actions, mass torts, and regulatory and government administrations.