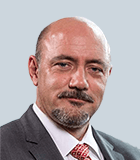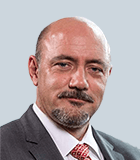 Brian Weihs
Managing Director and Head of Mexico Office
Brian Weihs es un Director Ejecutivo del Grupo de Investigaciones y Disputas de Kroll y líder de la oficina en México. Con más de 20 años de experiencia aconsejando a clientes en varias industrias sobre asuntos complejos, Brian es un experto en investigaciones corporativas, disputas y temas de riesgo, gobierno corporativo y cumplimiento (compliance), manejo de crisis y asuntos de reputación corporativa.
Antes de unirse a Kroll, Brian fue director en una reconocida consultora independiente y global de riesgos, basado en México y después en São Paulo, dirigiendo proyectos de investigación y de cumplimiento a través de América Latina. Sus proyectos incluyeron investigaciones y revisiones anti-corrupción, evaluaciones de riesgo, revisiones anti lavado de dinero, planificación y capacitación en gestión de riesgos, y gestión de crisis.
Previo a su carrera en consultoría, Brian fue director legal y financiero en varios negocios de inversión y exploración para una compañía minera australiana. También trabajó para un banco canadiense y su subsidiaria argentina, basada en Buenos Aires y después en Toronto, y ha ejercido como abogado corporativo y de litigios comerciales en Toronto, Canadá.
Brian es invitado frecuente como poniente en conferencias y buscado por los medios sobre anti-corrupción, ética corporativa y gestión de riesgo.
Educación y Certificados
Universidad de Detroit Mercy, J.D.
Universidad de York, MBA Internacional
Universidad de Windsor, LL.B.
Universidad de Concordia, B.A.
Certificado en Anti Lavado de Dinero (CAMS, por sus siglas en inglés)
Certificado en Examinaciones de Fraude (CFE, por sus siglas en inglés)
Afiliaciones Profesionales
Presidente, Comisión de Inteligencia de Negocios y Gestión de Riesgos, Cámara Internacional de Comercio (ICC) en México
Law Society of Upper Canada (certificado como abogado en Ontario)
Association of Certified Fraud Examiners
Association of Certified Anti-Money Laundering Specialists
Idiomas
---
Administración de riesgos de seguridad
Administración de riesgos de seguridad
Ayudando a los clientes a anticipar / responder a innumerables desafíos de seguridad de las instalaciones, operaciones y empleados.
Riesgo Cibernético
Riesgo Cibernético
Servicios integrales de Ciberseguridad proporcionados por expertos sin par.