Sell Side Advisor
Duff & Phelps Advised Deutsche Bank, Munich Re and WMF Group on the Sale of their Shares in Listed BHS tabletop AG to Serafin Group

have sold 82.7% in listed

to German family holding

Andreas Stoecklin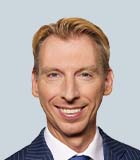 Andreas Stoecklin
Country Head Germany and Head of Corporate Finance, EMEA
Christoph Ulrich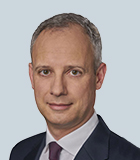 Christoph Ulrich
Managing Director
Mergers and Acquisitions (M&A) Advisory
Frankfurt
Josh Benn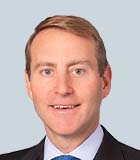 Josh Benn
Head of Americas M&A Advisory and Global Head of Consumer Corporate Finance
---
In March 2017, Deutsche Bank, Munich Reinsurance Company ("Munich Re") and WMF Group ("WMF") sold their combined 82.7% equity stake in listed BHS tabletop AG ("BHS tabletop"), to the German family holding Serafin Group ("Serafin").
Duff & Phelps acted as exclusive financial advisor to the majority shareholders of BHS tabletop, in connection with the sale transaction.
The completion of the transaction is subject to clearance by the relevant cartel authorities.
About BHS tabletop AG
Established in 1814, as Hutschenreuther AG and later renamed to BHS tabletop AG, the company is today the global market leader in premium porcelain for the professional hospitality and food services sector. The Germany-based manufacturer supplies tableware to hotels, restaurants, canteens, hospitals, airlines and cruise lines around the world, and distributes its products under three brands: Bauscher, Schönwald and Tafelstern. BHS tabletop operates three German production sites in Selb, Schönwald and Weiden. In 2016, BHS tabletop generated turnover of €121 million.
About Serafin Group
Serafin is a diversified group of companies based in Munich, Germany, whose philosophy derives from more than 150 years of entrepreneurial tradition of the Haindl family. It builds on a long-term partnership between customers, employees and shareholders. Serafin is currently active within the plastics and consumer goods industries, with the main focus in all business divisions on industrial production companies. With more than 2,900 employees, and group companies located in Germany, Switzerland and the United Kingdom, Serafin currently generates an annual turnover of approx. €500 million.
About Deutsche Bank
Deutsche Bank provides commercial and investment banking, retail banking, transaction banking and asset and wealth management products and services to corporations, governments, institutional investors, small and medium-sized businesses, as well as private individuals. Deutsche Bank is Germany's leading bank, with a strong position in Europe and a significant presence in the Americas and Asia Pacific.
About Munich Re
Munich Re is one of the world's leading risk carriers and provides both insurance and reinsurance. Almost all reinsurance units operate under the uniform brand of Munich Re. ERGO Group AG is active in nearly all lines of life, health and property-casualty insurance. Munich Re's investments worldwide are managed by MEAG, which also offers its expertise to private and institutional investors outside the Group.
About WMF Group
WMF was founded in 1853 in Geislingen, Germany and manufactures tableware and kitchenware products for private and commercial use. The company employs over 6,000 people at more than 40 locations globally. Since November 2016, WMF, a former portfolio company of KKR, operates as a subsidiary of SEB SA.
---
Corporate Finance and Restructuring
Corporate Finance and Restructuring
M&A advisory, restructuring and insolvency, debt advisory, strategic alternatives, transaction diligence and independent financial opinions.
Consumer Investment Banking
Consumer Investment Banking
Consumer, Retail, Food and Restaurant expertise for middle-market M&A transactions.
Transaction Advisory Services
Transaction Advisory Services
Kroll's Transaction Advisory Services platform offers corporate and financial investors with deep accounting and technical expertise, commercial knowledge, industry insight and seamless analytical services throughout the deal continuum.
Fairness and Solvency Opinions
Fairness and Solvency Opinions
Duff & Phelps Opinions is a global leader in Fairness Opinions and Special Committee Advisory, ranking #1 for total number of U.S. and global fairness opinions over the past 10 years, according to Refinitiv cumulative data from 2013-2022.
Return to top