 SITE SelectorTM
Kroll offers the industry's premier digital marketplace that streamlines the site selection process for corporate real estate teams and economic development offices. Powered by StageXchange, SITE SelectorTM is a one-stop service that provides growing companies with the digital tools to efficiently identify, analyze, select and negotiate new locations.
Sign Up for a Demo
Site Selection Made Easy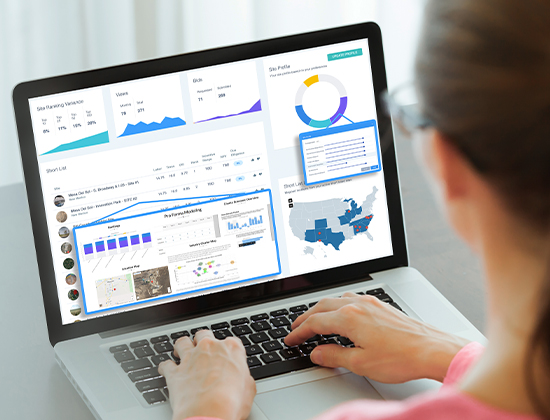 Corporate Site Selectors: Companies are provided with information on the best sites, labor force, business climates and incentives package for their investment projects.
Economic Development Offices: State, regional and local EDOs are invited to submit sites and other information about their communities for consideration.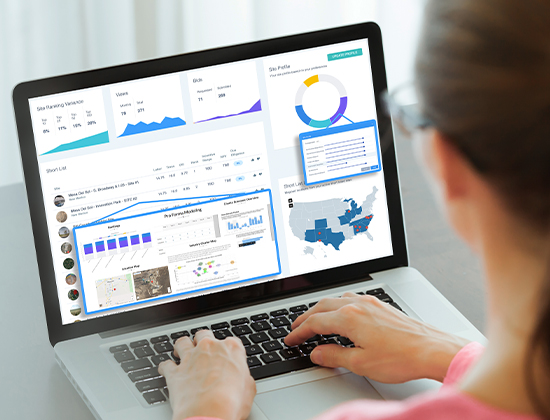 Kroll efficiently connects communities and companies in a trusted online portal where they can share information confidentially.
Robust Location Data and Analysis Features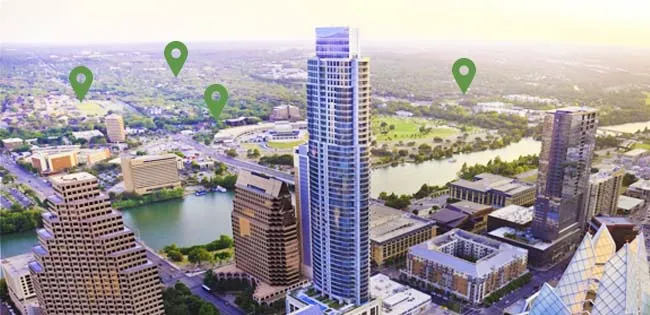 Identify: Quickly and efficiently target the locations that best meet your project requirements.
Analyze: Accelerate the due diligence process with embedded pro formas and interactive financial models.
Select: Confidently select the best possible location for your project and negotiate an incentive package that fits your needs.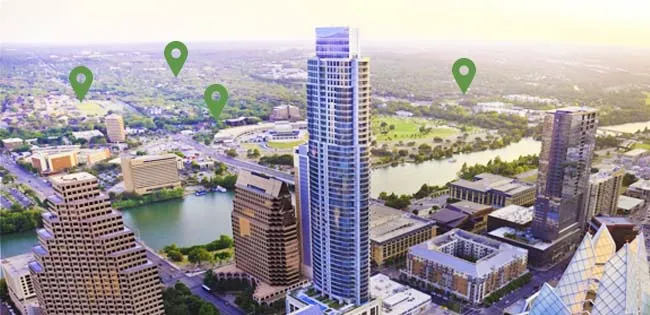 State Finder Module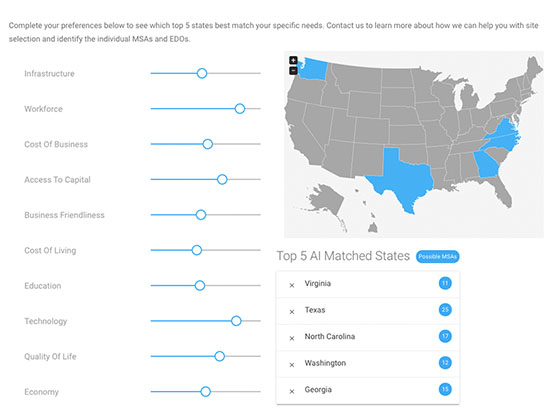 Designed for in-house site selectors to quickly identify potential U.S. locations based on a company's selected criteria. Leveraging data and AI, the search feature streamlines the beginning of the site selection process and generates an ordered list of states that best fit project needs.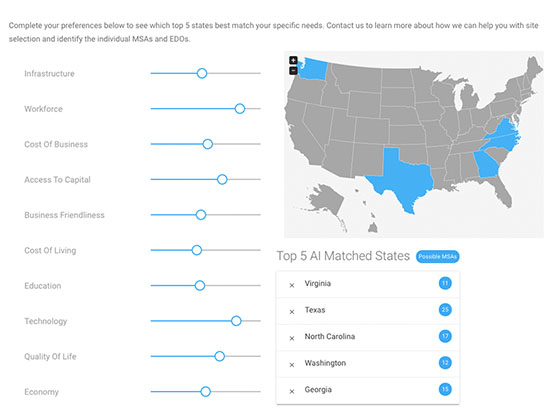 Why Choose SITE Selector?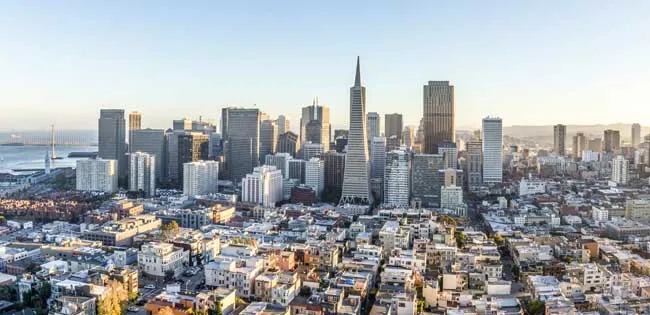 One-stop transaction site for communities and companies
AI-powered matchmaking tool
Site Scoring feature to rank proposed locations and track their status throughout the due diligence process
Certified sites from registered EDOs
Trusted community fostered by user reviews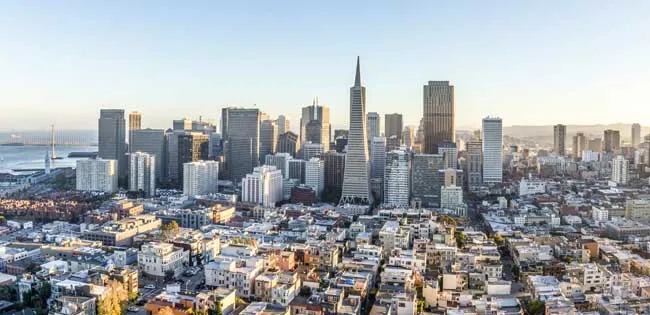 Centralized Repository

Vetted Marketplace

Flexible Search Criteria

Dashboard Customization
Valuation
Valuation
Valuation of businesses, assets and alternative investments for financial reporting, tax and other purposes.
Cyber Risk
Cyber Risk
Incident response, digital forensics, breach notification, managed detection services, penetration testing, cyber assessments and advisory.
Compliance and Regulation
Compliance and Regulation
End-to-end governance, advisory and monitorship solutions to detect, mitigate and remediate security, legal, compliance and regulatory risk.
Corporate Finance and Restructuring
Corporate Finance and Restructuring
M&A advisory, restructuring and insolvency, debt advisory, strategic alternatives, transaction diligence and independent financial opinions.
Investigations and Disputes
Investigations and Disputes
World-wide expert services and tech-enabled advisory through all stages of diligence, forensic investigation, litigation, disputes and testimony.
Digital Technology Solutions
Digital Technology Solutions
Enriching our professional services, our integrated software platform helps clients discover, quantify and manage risk in the corporate and private capital market ecosystem.
Business Services
Business Services
Expert provider of complex administrative solutions for capital events globally. Our services include claims and noticing administration, debt restructuring and liability management services, agency and trustee services and more.
Environmental, Social and Governance
Environmental, Social and Governance
Advisory and technology solutions, including policies and procedures, screening and due diligence, disclosures and reporting and investigations, value creation, and monitoring.
Return to top